Does a Face Mask Protect You From Coronavirus?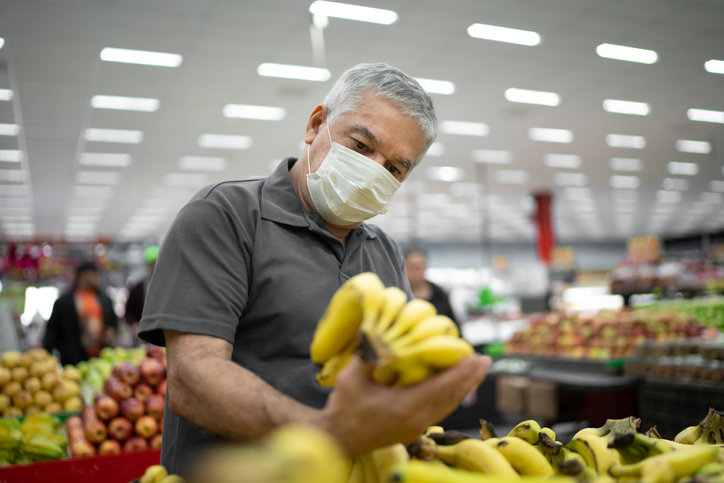 The novel coronavirus is a respiratory virus spread from person-to-person through exposure to droplets from the mouth and nose. To reduce your chances of explore to these droplets from people who are infected with coronavirus (whether they know they're infected or not) the CDC recommends wearing cloth face coverings in public settings where other social distancing measures are difficult to maintain, such as grocery stores, pharmacies, and gas stations. 
While people who are sick with COVID-19 should isolate at home, coronavirus can be spread by people who do not have symptoms and do not know that they are infected. That's why it's important for everyone to practice social distancing (staying at least 6 feet away from other people) and wear cloth face coverings in public settings. Cloth face coverings provide an extra layer to help prevent the respiratory droplets from traveling in the air and onto other people.
The cloth face coverings recommended are not surgical masks or N-95 respirators.  Those are critical supplies that must continue to be reserved for healthcare workers and other medical first responders, as recommended by current CDC guidance.
Be sure to wash your mask regularly; read here for three ways to safely wash your mask.