How to Clean Your DIY Face Mask | Coronavirus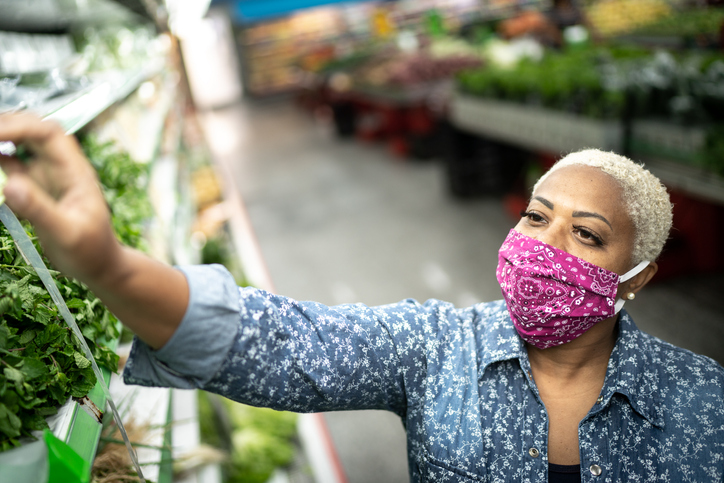 Cloth face masks can help protect your nose and mouth from inhaling airborne droplets that contain the novel coronavirus, the virus that causes COVID-19. The Centers for Disease Control and Prevention (CDC) recommends all Americans wear a protective cloth face covering when leaving their home and entering public settings such as grocery stores, workplaces, gas stations, etc.
If you've made your own DIY cloth face mask, don't forget that you must wash it. Since it is protecting your nose and mouth from coronavirus droplets, you must wash those droplets off the surface of the mask. 
The CDC recommends washing DIY face masks at least once a day. Below are three methods to effectively clean your DIY face masks.
How to wash your DIY face mask:
1. Washing machine: Got a washer and dryer? The CDC says a regular washing machine will sanitize your mask. Place your DIY face mask in a delicates bag, and wash it with laundry detergent on a hot water setting. Dry your mask in your dryer on a high-temperature setting. 
2. Sink: No washer and dryer? You can sanitize your DIY cloth mask in your kitchen sink. Fill your sink with hot water and dish soap, and let your mask soak in the hot soapy water for at least five minutes. Be sure to let it completely dry before you use it again.
3. Oven or iron: Use dry heat to disinfect your non-flammable DIY masks by ironing them, or placing them in an oven at 158 degrees Fahrenheit for at least 30 minutes. 
Use one of these methods following each time you wear your DIY cloth mask. And thank you for wearing a DIY mask; buying medically-approved masks like surgical masks or N-95 respirators depletes critical supplies that need to remain available for healthcare workers and other medical first-responders, who are exposed to much higher doses of the coronavirus than the average person, plus they're saving lives. 
If your home needs a deep clean, find a professional cleaning business in your area.