How to Take Care of Your Mental Health During the Coronavirus Pandemic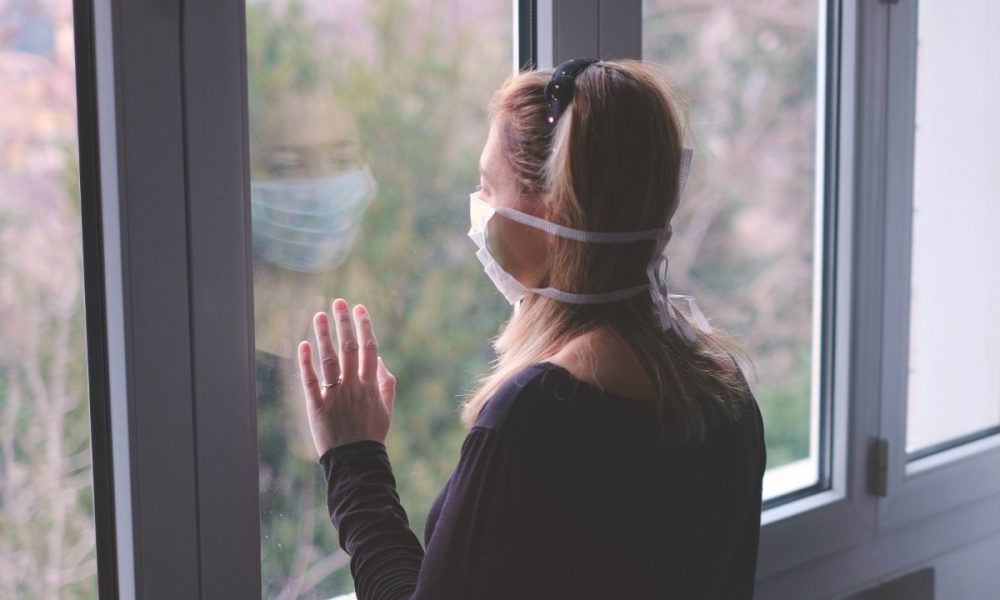 As COVID-19 continues to spread across the country, social distancing guidelines and stay-at-home orders are being indefinitely extended. But experts fear we may be heading toward a mental health crisis. 
The novel coronavirus pandemic swept through the world during the first quarter of 2020, creating a resounding impact on many features of our daily life, including the economy, our ability to leave our homes to work, and the cancellation of gatherings like birthday parties, weddings, funerals, and graduations.
All of this change has impacted another, less visible aspect of our daily lives: mental health. It goes against human nature to stay away from our families, friends, and communities, and when you add not knowing when this pandemic will end or when a vaccine will be unveiled, many people are experiencing feelings of anxiety, depression, and stress. 
Stress during an infectious disease outbreak can include:
– Fear and worry about your own health and the health of your loved ones
– Changes in sleep or eating patterns
– Difficulty sleeping or concentrating
– Worsening of chronic health problems
– Worsening of mental health conditions
– Increased use of alcohol, tobacco, or other drugs
As the world makes changes to slow the spread of coronavirus such as wearing face masks, working remotely, and practicing social distancing, it's important to take care of your mental health as well. The CDC has some tips to reduce stress, cope with the new normal, stay connected while physically apart, and more.
How to Relieve Stress and Anxiety
1. Connect with your body. Taking deep breaths is a simple yet effective technique to help lower stress. Sit in a comfortable position, take a deep breath in through your nose, and then exhale through your mouth; repeat this 3 to 10 times as necessary. your muscles. Relax your muscles by intentionally contracting and releasing every once in a while to help to relax the mind and evaporate stress and tension. Whether you're gazing at the clouds or meditating, allow your mind a chance to get quiet and melt away stressful thoughts of the pandemic. 
2. Connect with others. Check in with your loved ones often via telephone, text messages, video chat, social media, email, and/or physically mailing letters or cards; remaining in communication can help you and your loved ones feel less lonely and isolated. 
3. Exercise. Combat high cortisol (stress) levels by getting your body moving. Whether you follow an exercise routine on YouTube, clean your house, or march in place while watching your favorite TV show, make time each day to get your blood circulating. Note: trips to the fridge don't really count as exercise! 
4. Go outside. The beautiful spring weather in most parts of the United States is just begging to be enjoyed, so spend time each day outside to get some fresh air and sunshine. Not only will it lift your mood, it'll also help you create vitamin D from the sun and give your body a chance to shake off the work-from-home cobwebs. Outdoor activities could include a bike ride, a hike, gardening, going for a drive, or simply a walk around your neighborhood. 
5. Resist the urge to snack non-stop. Food is so appealing when you're stuck in the house all day, but try to maintain your regular diet, and remember that an excess of alcohol, caffeine, and sugars can actually aggravate stress, rather than reduce it. 
6. Build a new routine. With many adults working from home for the first time, there are a lot of adjustments to make, including balancing work, staying healthy, homeschooling (if you have kids), and maintaining a household during a pandemic. Routines can introduce a level of stability that is comforting, from waking up at a certain time, having meals at regular intervals, establishing TV time, and so on. 
7. Allow your feelings. You may feel bad seeing others struggling. You may feel panic due to income loss. You may feel sadness that the events throughout the year that you were looking forward to are now postponed indefinitely. You may feel lonely because you live alone, or are unable to visit your family. You may feel pressure to be productive and energetic. You may feel gratitude that you and all of your family are currently healthy. All of your feelings are valid, and you may be feeling them more strongly during this time. 
8. Indulge in self-care activities. Examples include taking a walk,  taking a bath, reading,  journaling, yoga, cooking, and baking. Make time to take care of yourself and show yourself grace. This has all been a big change for many of us, and sometimes things that normally come easily to take a little more effort. There's no perfect way to handle times like these.
9. Stay in the moment. Focus on what you can control in given situations. If you need to limit your exposure to social media or news, do that. The news in particular can require careful balance; it's important to stay informed, but it's not necessary to stay glued to the TV for updates, especially since watching the news can trigger stress and increase anxiety.
10. Keep a gratitude journal. Every day, take time to write out five things or people you're grateful to have in your life.  
11. Set goals. Use some of this time to set and achieve new goals. Whether you choose to learn a language, brush up your cooking skills, earn a certification for your career, explore a subject that's always interested you, or pick up a new hobby (or revisit an old forgotten one), having a goal can help occupy your mind and body with something purposeful. 
12. Don't be afraid to reach out for professional help. If you or a member of your family's mental health is struggling, there's no shame in talking to a psychologist. With many online resources like Better Help and TalkSpace, you have many options to find help in processing your feelings during these difficult times. Other kinds of help could include the Disaster Distress Helpline or the National Domestic Violence Hotline. 
13. Get some sleep. Taking time to rest can help you cope with the new situation more easily. A rested mind is one that can make good decisions and process emotions in a healthy way.
14. Get the facts. Educating yourself about the true facts of the novel coronavirus outbreak can make things feel less stressful. Consult trusted resources to gain accurate information about COVID-19, so you can build a knowledge base built upon the known facts, not rumors or opinions.