Steps to Protect Your LA Area Property Against Storm Damage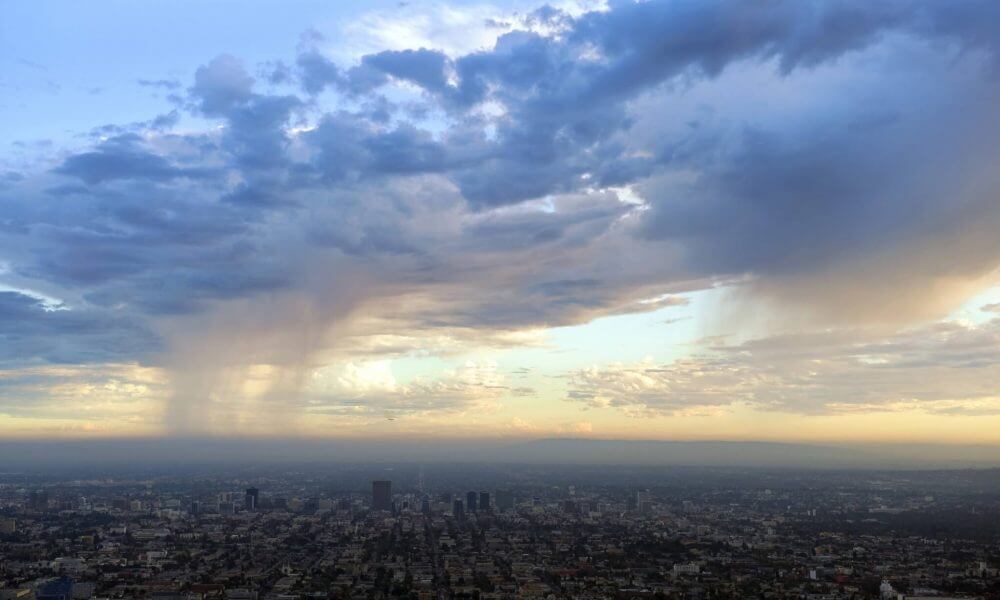 5 Damage Prevention Tips for Your Los Angeles Property
When powerful winds and torrential rains hit your home, you want to be prepared and prevent as much damage to your property as possible. It's critical that homeowners take some fundamental steps to protect their property in the event of heavy storms and flooding. The Canoga Park, Los Angeles area has a team of local professionals that are ready to help those affected by storms or flood damage. Before storms happen here are some things you can do to keep your family and property safe. Secure all loose items around your property. Before a storm hits an area like the Winnetka, Los Angeles neighborhood, park your car in the garage or away from large trees. Secure all loose items on your property like garden plants, outdoor furniture, or other items. Anything that is easily moved will need to be secured or brought inside to prevent it from flying around and causing damage to your home. Secure all doors and windows. Make sure that you check all weak fences or posts on your property. They may need to be entirely removed or fixed more permanently, so they don't become loose or fall during strong winds or rain.
1. CHECK FOR LOOSE TREES OR BRANCHES
This includes any trees or branches. You want to be certain that those loose trees or branches don't become weapons during a storm. They have the potential to cause large-scale damage to your home and property. If you notice any weak trees or rotting, it is best to remove or trim those items before the next big storm.
2. DON'T FORGET ABOUT THE ROOF
The roof must be checked for loose tile or shingles. You also want to make sure there are no leaks. Check that antennas or satellite dishes are secured properly to the roof or siding. You can save a lot of money by making sure that your roof is in good condition. Don't forget to check the sheathing of your roof to ensure all parts are connected. Look for and seal and cracks especially around ridges and caps. Check for areas of rust or damage on sheet metal parts of the roof. This includes keeping the gutters clean so that water can properly drain from the roof and away from your property.
3. STORM DAMAGE IS EXPENSIVE
Storm damage Winnetka or even in the West Hills can cause thousands of dollars in damages to your home. You cannot prevent storm damage, but you can do your part to keep it from becoming worse. Further, these simple precautions will help you in the event of a flood emergency to minimize damage and cost. Due diligence on a team of storm and water damage restoration professionals is always a smart first step after the storm.
4. WHAT STORM DAMAGE RESTORATION EXPERTS WILL DO
When you call a flood or storm cleanup company in the Los Angeles area, they should respond quickly to assess the damage to your home and property. After the initial assessment, they will attempt to inventory and record all property inside your home if necessary. Next, they will isolate the water, clean it up, and restore any damage to the structure of your home. They will work with you every step of the way to ensure that the process is thorough and completely removes water and storm damage from your home. They can restore your property to pre-storm condition.
5. STORM DAMAGE CAN LEAD TO OTHER PROBLEMS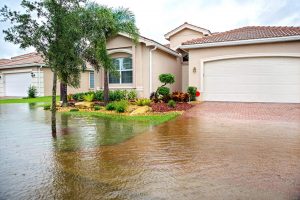 Water and storm damage can result in other problems. If your storm damage is left untreated, you could have permanent water damage and mold issues. West Hollywood water damage can cause the deterioration of walls, floors, and ceilings in your home. Do what you can to prevent damage to your Los Angeles area property before a storm, and if the worst happens, research a storm and water damage restoration company ASAP.
SERVPRO of Highland Park
1919 Vineburn Ave #03
Los Angeles, CA 90032
https://g.page/r/CXa51rE8UqSoEBA
https://nationaldisasterrecovery.org/servpro-of-highland-park/
Los Angeles Flood – Water Damage Cleanup and Restoration Businesses
SERVPRO of Canoga Park / West Hills 
21417 Ingomar Street, #7
Canoga Park, CA 91304
P: (818) 998-1500
SERVPRO of Silver Lake / Echo Park 
840 N. Broadway Street, Suite 202E
Los Angeles, CA 90012
P: (323) 255-1000
SERVPRO of Eagle Rock / South Glendale
3368 N. San Fernando Rd, Ste 109
Los Angeles, CA 90065
P: (818) 244-6005
SERVPRO of Bel Air / West Hollywood
Wilshire Boulevard, Suite 605
Beverly Hills, CA 90211
P: (310) 572-6132 8484
SERVPRO of Beverly Hills / Westwood
8484 Wilshire Blvd, Ste 605
Beverly Hills, CA 90211
P: (310) 390-7540
SERVPRO of Agoura / Calabasas / Hidden Hills
N. Parkway Calabasas
Calabasas, CA 91302
P: (818) 991-6292 5023
Resources: Los Angeles County Emergency Management
Find out more at Google.
More restoration in the local Los Angeles News.
https://www.servproeastonondagacounty.com
https://www.servpronorthonondagacounty.com