What if Hurricane Season and Coronavirus Overlap?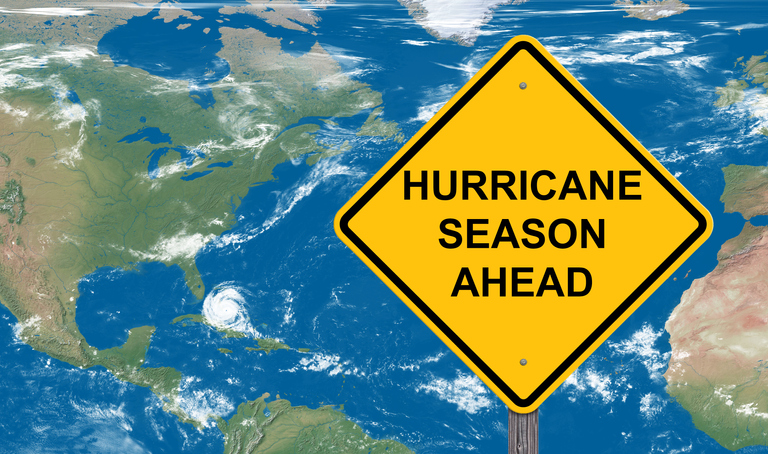 As the global coronavirus pandemic continues to create a national disaster, many local emergency management departments have to prepare for the next potential natural disaster: the Atlantic hurricane season. 
Hurricane season in the United States starts June 1 and goes through the end of November, with a typical peak in the early weeks of September. According to the National Oceanic and Atmospheric Association (NOAA), on average, the Atlantic hurricane season produces twelve named storms, of which six become hurricanes, including three major hurricanes. 
It is not currently known what condition the country will be in regarding the coronavirus by the time hurricane season starts. But if this upcoming season overlaps with the pandemic, procedures and funding could be impacted. The Federal Emergency Management Agency (FEMA) is currently focused on responding to the coronavirus, but it is also preparing and maintaining the organization's readiness for other disasters and severe weather.
In some parts of the country, like Florida, hurricane season can present huge safety concerns, such as evacuations, storm damage, widespread power blackouts, and loss of life.
Many experts have begun planning how to protect the public in hurricane zones who need to flee to safer areas. How do you do social distancing in an emergency shelter, where hundreds of people crowd into high school gymnasiums, share public bathrooms, and line up for buffet-style meals? The typical decisions made during a natural disaster may become complicated by fears of contagion.
If a big storm comes this summer, should people in harm's way stay home (as is directed by coronavirus guidelines) or leave their homes (if the need arises due to a hurricane)? As of now, this is a difficult question.
Typical options for evacuation include staying with family and friends, flying to another location, or getting a hotel room. But when these methods possibly include exposure to coronavirus, or spending money that they may not have due to the United States' staggering unemployment rates, options are further limited.
In new storm guidelines, the Centers for Disease Control and Prevention (CDC) recommended that emergency shelters remain small, with fewer than 50 people. FEMA acknowledged that big shelters like in schools and convention centers will likely still be necessary.
Other plans include designating certain hotels that can be commandeered as shelters, assigning evacuees to those hotels by using a county-managed app.
For shelters, certain guidelines can adapt the space to prevent virus spread, such as allotting 36 square feet per person, checking temperatures, asking questions about symptoms and exposure upon arrival, staggering meal times, removing furniture from classrooms so they could be used for large families, and grouping symptomatic people or those who have tested positive for the virus. It may be possible to designate a specific shelter for those evacuees.
It may be harder to get volunteers during a hurricane season during a pandemic; volunteers typically work in the shelters alongside county employees. The state may assign its own workers or temporarily hire unemployed people.
Things people can do to prepare for hurricane season include things that they've already been doing for the coronavirus pandemic, including stockpiling food, several gallons of water, batteries for flashlights and lights, and even propane bottles in case you have to cook without electricity. Also collect insurance information, titles and other important documents. He also suggested taking photos of your belongings, home, etc.
If a natural disaster strikes and you need to restore your home, check out this listing of professional businesses that can help make your home safe again.