Questions You Might Be Afraid to Ask About Water Damage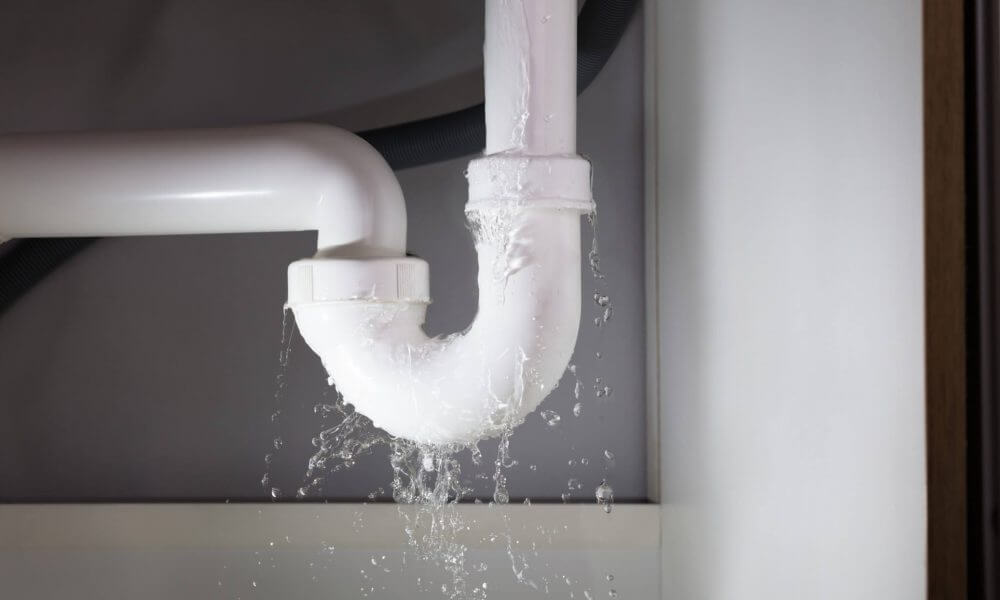 Residential water damage is common and devastating when not managed quickly following best restorative practices. Educate yourself and line up a reputable water loss remediation company if you face a water disaster.
WHAT CAUSES FLOODING AND WATER DAMAGE?
Plumbing fails, appliance malfunctions, spills, and negligent overflows are significant players in the water damage game. Worn or incorrectly attached gutters and downspouts also contribute to water damage woes. Rising waterways, major storms, or municipal water system breaks can send large quantities of water into a home.
CAN WATER CARRY CONTAMINANTS INTO MY HOUSE?
High-quality water restoration companies like SERVPRO of The New Orleans Westbank assess the characteristics of the flood or other incursions for substances that can cause harm. Restoration practices adapt to the category of water in your home.
*Category 1 or clean water is harmless, ready for pumping or extracting directly to the outside or sewer systems. Plumbing leaks from supply lines are usually in this category.
*Category 2 or gray water contains organic and inorganic contaminants that accelerate damage and contribute to harm. Laundry appliances and dishwashers add food, soaps, and various soils to the excess water. Depending on local codes this water might need containment and special disposal.
*Category 3 or black water threatens a home with highly contaminated fluids that could cause health effects. Human and animal waste, including blood and fecal-borne pathogens, are present. Chemicals also are possible. Toilet overflows and sewer backups, as well as overland flooding, are examples. Considered hazardous waste, black water requires proper extraction, containment, and disposal by certified technicians.
WHEN MY NEW ORLEANS HOME IS FLOODED, WHAT SHOULD I DO FIRST?
Call a reliable water disaster restoration firm like SERVPRO of The New Orleans Westbank as soon as possible. The restoration company works with your insurance company, notifying them of the assessment made by experienced project managers and the plan developed to remediate the water damage and recover the function and aesthetics of your property. Fast action by professionals halts the destruction at an early stage when it is easier to restore rather than requiring invasive actions like demolition, repair, and remodeling.
WHAT CAN I EXPECT DURING WATER RESTORATION?
Each scenario is unique, but a firm like SERVPRO of The New Orleans Westbank is meticulous in the planning of the restoration project and clear in the communication with the customer. Once areas are secure, the first step is water removal and proper disposal. Pumps and wanded extractors are the equipment typically used, including specialized treatment of floor coverings. Digital moisture meters and infrared scanners establish drying goal baselines and locate hidden caches of water that are evacuated employing various strategies.
Items like carpeting, padding, drywall, and insulation that are too damaged to save despite the company's best efforts need removal. HVAC systems receive inspection and cleaning if indicated as they retain and spread excess moisture and contaminants.
Technicians then set up air movers and heaters to force water trapped in structures and fixtures into the air where the water vapor is captured by desiccant or refrigerant-based dehumidifiers and either absorbed or condensed and contained for disposal. The drying process often takes several days and is continuously monitored. Moisture sample evaluation by skilled company employees forms the basis of the decision to declare the area dried.
The affected area is then readied for final restoration in steps. The degree of damage varies from case to case, so your restoration company works closely with you and your insurance carrier on the decisions to restore, tear out, replace, or repurpose. This phase has the most difference in timelines depending on the circumstances.
WHAT ABOUT MOLD?
If water remains unmitigated for more than 24 to 48 hours, the potential for mold damage increases. Small leaks that preceded the emergency could have fueled minor mold problems that multiply during this crisis. Immediate action dramatically limits the possibility of a significant mold outbreak.
HOW DO I HANDLE THE COST?
The cost of water removal, moisture reduction, and property restoration differ based on the extent of the original disaster and the speed with which you involved a skilled restoration company. Your insurance often covers most of the cost, leaving you with the expected deductible. Companies like SERVPRO work with your insurance and help you understand other resources available.
I THINK MY HOUSE HAS PREEXISTING WATER DAMAGE HOW CAN I TELL?
Look for things like staining, peeling paint, bulging walls, and musty smells. Ask an experienced company like SERVPRO of The New Orleans Westbank  to come out to inspect your home if you have concerns.
WHY IS HIRING A COMPANY WITH CERTIFIED TECHNICIANS IMPORTANT?
The Institute of Inspection, Cleaning, and Restoration Certification is a standard developing and training organization recognized as establishing industry best practices. Hiring a firm that trains and supports its employees to uphold these standards offers homeowners the best outcomes after a water disaster.
If you find flooding or other water damage in your home a certified, licensed, and experienced water restoration company guides you from destruction to recovery. Restoration companies like SERVPRO of The New Orleans Westbank and other New Orleans restoration companies are ready to assist with your flood and water damage needs.
Additional sources
https://nationaldisasterrecovery.org/servpro-of-port-st-lucie-ne/
SERVPRO of Clearwater South / Clearwater Beach
Hours: Open 24 hours
Phone: (727) 614-0099
https://www.servproclearwatersouthclearwaterbeach.com/
https://goo.gl/maps/gcwCcqf4NAuyYGE7A
Lake front homes in Gallatin
waterfront homes for sale Gallatin