Water Damage Restoration –Timeline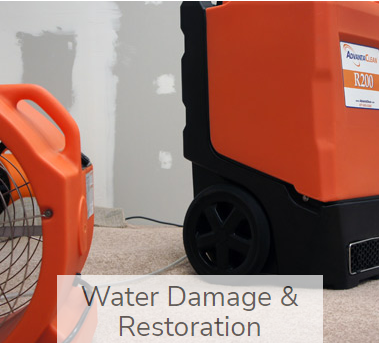 Water damage is one of the homeowners' most common and destructive problems. Whether it's a leaky roof, a burst pipe, or a natural disaster, water can cause extensive damage to a home and its contents, resulting in costly repairs and a long restoration process.
The time it takes to cleanup and repair a water damaged home depends on several factors, including the area of the damage, the type of water involved, and the homeowner's and restoration professionals' response time.
Timeline of Steps
One of the first steps in the restoration process is to remove any standing water and dry out the affected areas. This step can be done using professional-grade water extraction equipment and dehumidifiers, can assist in removing moisture from the air and prevent mold growth and other harmful bacteria.
Once the water has been removed, the next step is to assess the size of the flood damage and determine the best course of action. Investigating the damage may involve repairing or replacing damaged walls, floors, and ceilings and cleaning and restoring affected furniture and personal belongings.
In cases where the water damage is extensive, it might be needed to bring in a team of professional restoration experts. These specialists have the knowledge and equipment to properly clean, repair, and restore a home to its pre-damage condition.
The time it takes to restore a home after water damage can vary greatly, depending on the abovementioned factors. However, the restoration process can take a few days to several weeks.
Homeowners must act when dealing with water damage, and the longer, the water is allowed to sit, the more damage it can cause. By taking immediate action and working with experienced restoration professionals, homeowners can minimize the time and cost of restoring their homes.  https://nationaldisasterrecovery.org/advantaclean-of-norcross-and-buford/