Getting Your Flood Restoration Company Certified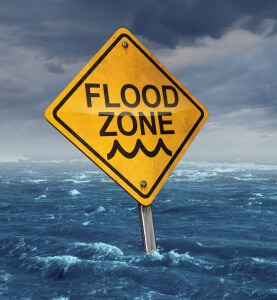 Throughout all of human history, mankind has routinely suffered from the dangerous effects of floods. Floods can either entirely destroy a property or force homeowners to repair large segments of their home. While modern drainage technology has somewhat reduced the prevalence of flooding in the modern world, it is still a big problem. Especially with almost all new homes including a basement, today's properties are especially vulnerable to flood damage. As a result, many entrepreneurs have been entering the flood restoration market due to the lucrative opportunity that it presents. This will take a look at what steps will need to be followed in order to get your company certified for professional flood restoration.
Basis for Certification
Throughout the United States, there are many laws that require flood restoration professionals to get certified. There are federal laws that have been passed to require flood restoration companies to be certified to some extent. Most states have also implemented their own rules that require businesses to get some form of a license. There are also local restrictions that could require business owners to meet certain qualifications. Depending on where you plan to start your business, you may need to pass different certification exams. It may also be necessary for all of your staff members to have specific certifications. You should make sure that you fully understand these laws before starting with your first customer.
Industry Agencies
The Institute of Inspection, Cleaning, and Restoration Certification (IICRC) is an important industry organization that all flood restoration professionals should be aware of. This organization sets the standards that all professionals must abide by in order to maintain their certification to work in the industry. The agency also governs examinations to qualify professionals seeking to be employed in the flood restoration industry. The organization is a non-profit, but it functions more like a government agency. Therefore, all prospective flood restoration entrepreneurs should make sure that they abide by the requirements prescribed by this organization.
Specific Rules
Many flood restoration companies will need to obtain several certifications in order to practice in their jurisdiction. There are specific certifications for sewer damage, storm damage, and general flooding. There are also special certifications that involve dangerous situations such as the presence of electrical wires or chemical exposure. These requirements are in place to protect
both homeowners who are paying for the service and the employees that are actually carrying out. In order to stay in business, it is important for entrepreneurs to ensure that their organization meets the standards prescribed by IICRC.
Moving Forward
By doing the above, flood restoration entrepreneurs can look forward to a successful career making a difference in the lives of others. This can truly be rewarding work that can make you feel proud at the end of the day. In order to get started, you should get in contact with your local city government. Local officials are generally willing to provide information to new prospective business owners about laws that apply in their jurisdiction. Once you get started, you should regularly keep up with new regulatory changes to ensure that your business remains compliant.