How To Start A Water Damage Restoration Business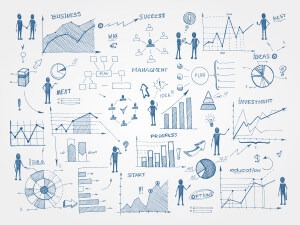 By Justin Gallagher
http://www.servprolafayettelouisville.com/
Each year, fires damage thousands of homes across the country. The damage from a fire as well as from the water used to extinguish it can be extensive. Water damage can occur from other sources as well, like a burst pipe in your walls or an overflowing toilet. These are not minor inconveniences, they can cause severe property damage. For example, mold-growth can result; mold can threaten the health of those in the household. Homeowners will need a service to restore their home to its pre-loss condition as quickly as possible.
Essentials for Starting a Water Damage Restoration Business
The first thing to note about water damage restoration is that it is not focused on retail. Starting out in water damage restoration does not involve heavy spending on advertising and does not require that you purchase a lot of expensive equipment. Additionally, the importance of having a brand is limited. However, your water damage restoration business will call for you to build relationships in your community.
When it comes to water damage restoration, advertising is pointless as most of the audience that you will reach will not need the services. Most people who have had a flood or a fire will simply call their insurance agent and ask for their advice on what to do next. Brochures and ads are not going to help you to find these people; however, good relationships will. Along with insurance agents, you should network with local companies such as property managers, cleaning services and janitorial companies. Many contractors avoid restoring water damage and will gladly refer you.
How to Find Work
Offering full service restoration is all you really need to find work in your town. This is because insurance agents need restoration companies that can handle the damage regardless of the cause. They want to close claim files regardless of what caused the damage. Limiting yourself to a handful of very profitable services will also make you look greedy and will cut down on the number of referrals that you receive. Do not let terms like "fire damage" and "reconstruction" dissuade you.
Having a skill like carpentry is not an essential requirement for a water damage restoration franchise. There are many who are able to be successful in this industry without being skilled in a trade. Your skills at building relationships are the ones that matter most and are what will help you to succeed. You should also have those that are needed to run a business and to market it.
Other factors that will affect your profits and your success include your expenses along with the royalties you pay if you choose to go the franchise route. The right franchise will come with a low upfront cost and help you to acquire the skills you need to properly run your water damage restoration business.