How to Start a Fire & Water Damage Cleaning & Restoration Business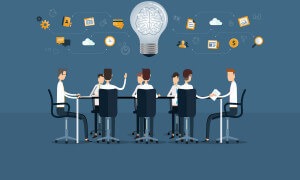 In an age when there seems to be more natural disasters than ever before, as well as an increased usage of once-neglected home fireplaces, the fire and water restoration business has never been busier. In many cities, there are tremendous opportunities available for those who wish to enter this lucrative field.
One of the first things necessary for starting a restoration business is to obtain warehouse facilities. Many restoration projects involve removal of household furnishings and possessions to a secure location while the premises themselves are refurbished. Large trucks and/or trailers are also necessary for restoration companies.
Another requirement to starting such an operation is to make arrangements for some sort of 24/7 response team. A lot of startup restoration companies get their first big break by being available to go board up a damaged property in the middle of the night when an insurance agent's favorite restoration contractor is unavailable to do the job for some reason. This means that the startup firm must be ready to roll almost immediately.
This includes having on hand a reasonable supply of board up items such as plywood and tarps to secure the damaged property from further ruin, as well as visits from looters or merely curious individuals who could harm themselves. Home Depot isn't open at two in the morning, so these items have to be in stock. When the phone rings, you get in your fully stocked truck and go, no questions asked and nothing else takes priority.
As mentioned above, insurance companies play a huge role in fire and water restoration. Most business comes as referrals from agents rather than from homeowners calling in the middle of the night. Bringing your new company's name to the attention of insurance agents all over town is crucial. It must be a continuing process as well. By doing an excellent job at all times, it is possible to get onto various insurance company Guaranteed Contractor Lists.
Making it onto one or more of these lists is the Holy Grail of restoration work. Firms on the list are backed up by the insurance company's guarantee that the work will be done properly or else any remedial work will be paid for by the insurance company itself, not the homeowner. Companies not on the list are not covered by this assurance and their failures come out of the homeowner's pocket.
For those interested in starting up such an enterprise, it is important to recognize that this is not the same as ordinary remodeling construction or even carpet cleaning. There is a lot of highly specialized knowledge that goes into fire and water restoration. The only ways of obtaining it are through working for someone who does it or hiring/partnering with someone who has done it previously. Restoration contractors are dealing with people's most precious possessions, namely their home and cherished personal items. Doing things improperly can lead to almost unimaginable nightmares even as the payoffs for a job done well and rapidly are very large.