How Can Property Owners Best Respond to Water Damage from Plumbing, Fixture, and Appliance Failures?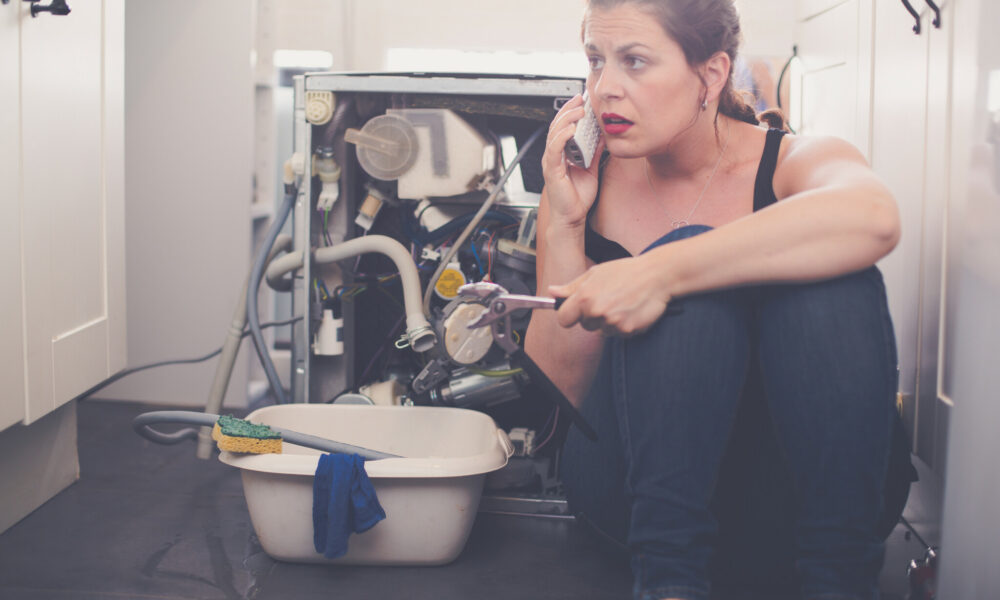 Monitoring for Minor Leaks and Attending to Routine Maintenance and Repairs Is Crucial to Minimize Water Damage
Without a doubt, the most effective strategy home and business owners can adopt to avoid water damage is periodically inspecting for seemingly inconsequential leaks and resolving them immediately. Aging or poorly maintained supply and waste lines and neglected waterproofing of sinks, tubs, and showers can create pathways leading to widespread leakage. Appliances also contribute to water damage from loose connections, cracked hoses, and malfunctioning pumps. National Disaster Recovery (NDR) urges property owners to establish a routine to check out and evaluate the potential for water damage from the above vulnerabilities. Successful water damage restoration requires proactive interventions before the situation gets out of hand.
What Are Signs of Leaks and Plumbing or Appliance System Breakdowns Property Owners Can Catch Early?
Water damage can be tricky to discern and locate, especially when it hides in building cavities or cabinets and commercial or residential appliances. NDR suggests considering the following to find slow leaks and other intrusions not evident to the naked eye:
-Water use increases without a known cause, usually coming to your attention because of unexpectedly higher bills
-Changes in the characteristics of structural components and fixtures occur, including:
-Peeling and separating of laminated surfaces as fluids saturate and destroy engineered wood
-Rusting fasteners and deterioration of joints as water damage causes wood to swell
-Dampness and crumbling of drywall, a hint that wicking of fluids from burst pipes or ceiling leaks spread water damage far from the original leak
-Spongy feeling, warped, or squeaking floors, often an indication that spills or leaks percolated down several layers, resulting in water damage to subfloors
-Staining or "sweating" on walls
-Peeling paint or bulges on ceiling or wall surfaces
-Puddling on floors not related to a spill or tracked in precipitation
Should Property Owners Prioritize Resolution of Plumbing and Appliance Leaks and Breakdowns?
NDR strongly suggests that property owners waste no time contacting a plumbing or repair person to fix or replace leaky pipes and appliances or update caulking around sinks, tubs, and showers. Permitting the conditions that increase the risk of water damage continually exposes your home or commercial building to the progressive deterioration and secondary damage such as mold.
After arranging for the repair, maintenance, and replacement of leaking components, attention next must focus on mitigation and remediation of the water damage suffered by your property. Failing to trace moisture migration and then extract standing fluids also prolongs the duration of active destruction, threatening the integrity of structures and fixtures and inviting ruin to contents as well as significant mold growth and damage. NDR compiles listings of reputable and reliable restoration firms throughout the US awaiting your call for:
-Water removal, including trapped fluids needing advanced strategies for release and evacuation discovered with infrared imaging or other moisture detection and metering tools
-Cleaning of affected structural components and contents with EPA-registered products
-Mold inspection, remediations, and removal
-Applied structural drying that returns building materials to previous strength, function, and appearance
Review the NDR recommended contractors specializing in water damage restoration to find services needed to return your property to pre-loss condition.