Tornadoes hit Oklahoma and Arkansas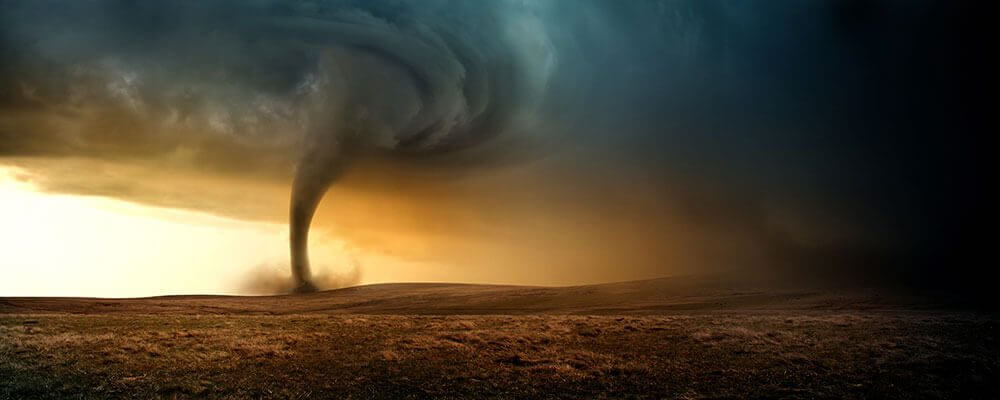 Oklahoma City, Okla. (AP) This year has already proven to be record breaking in the meteorological world. According to the records at the Storm Prediction Center in Norman, Oklahoma, there have only been about 27 tornadoes reported thus far this year. What is more impressive is the fact that there was a lack of severe weather in March. Until this week, the month of March has escaped severe thunderstorms, including tornadoes across the nation. On records, the last time that zero tornadoes being reported in the month of March was dated back in 1969. Furthermore, there have only been 4 tornado watches issued since January. This is remarkable due to the fact that the average number of tornadoes for this time of year is closer to 150.
That record was broken on March 24, 2015 when a waterspout formed on top of Bull Shoals Lake in Marion County in northwest Arkansas. Jeff Hood, a meteorologist in Little Rock, said that the waterspout would most likely be considered an EF-Scale having rotational winds no higher than 85mph. The waterspout never left the lake and there was not any damage reported with from the waterspout.
Southerly winds brought spring like temperatures to the country's midsection, sending's highs into the 70's and 80's. With a cold front pushing through at the same time, there was enough instability for severe weather. Strong and severe storms ripped through the country's midsection causing havoc in Oklahoma and Arkansas.
The National Weather Service is currently assessing the damage caused by these storms. Although they cannot officially say it was a tornado until the assessment is complete, meteorologist Joe Sellers from the Tulsa National Weather Service office—which also suffered damage from the storms—believes that there is enough video evidence to say it was a tornado that caused the damage in Sands Springs.
Areas across Oklahoma were left devastated by the storms. Buildings suffered structural damage, roofs torn off, and scattered debris across the road. Cars were destroyed from the wind and hail smashing their windows.
Officials report that officially one person has been pronounced dead. Tulsa County Sheriff's Capt. Billy McKelvey said that this person was found in a mobile home part in the Tulsa suburb of Sand Springs. Several others were injured from the storm. According to Keli Cain, a spokeswoman for the Oklahoma Department of Emergency Services, said that 9 people were hospitalized, but the number of injuries were currently unknown and could rise at a later point.
Nearly 80,000 people were without power Wednesday night after the storms rolled through the area. Thursday morning, power utilities confirmed that the number dropped to 20,000 as they worked to restore power quickly.
Moore, a city that has been terrorized by tornadoes several times in the past, was another city that was affected by the storms on Wednesday. Television video showed roof damage in a neighborhood that was already rebuilding from the EF-5 tornado in 2013. Also, local news stations watched as power flashes rolled across the Moore area, indicating that a tornado was possibly on the ground.
Don Ruffin said he and a neighbor were at a convenience store in far southeast Moore when he saw the tornado approaching.
"I don't know how close it was to us, but it looked like it was coming toward us, and so we didn't take any chances," Ruffin said. "We got in our vehicles, ran home and got in our shelters."
Ruffin said after the storm passed, there were some fences knocked down and "patio furniture thrown everywhere."
These storms could be a precursor to what 2015's tornado season will have in store for the central and southern U.S. Be sure to have a tornado plan in place.