Busted Toilet? Broken Water Pipe? How to Protect Your Home From Flood Damage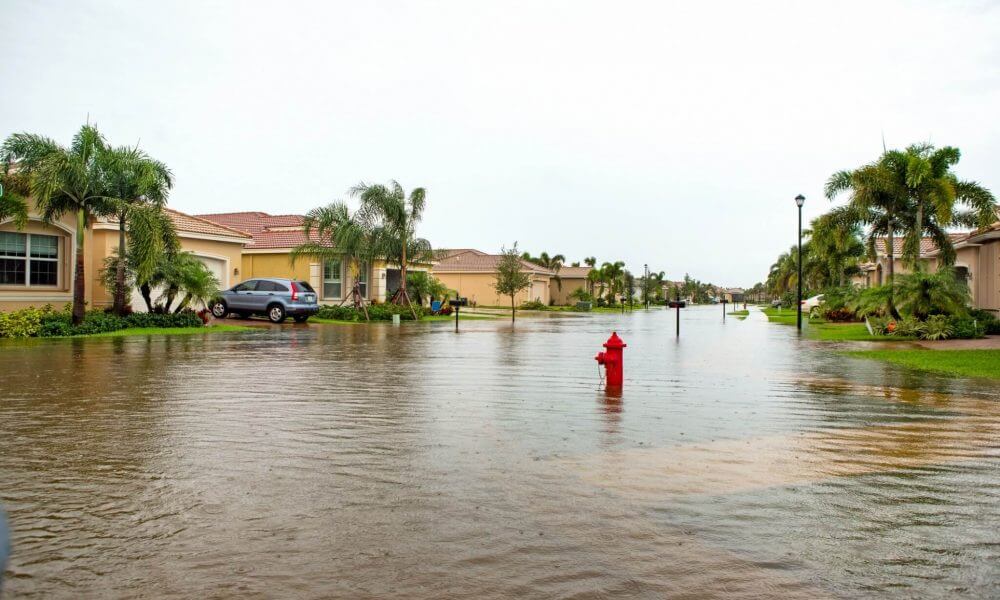 Flood Damage
WHAT YOU NEED TO KNOW TO PROTECT YOUR HOME
Sadly, water damage is a depressingly common problem for homeowners; it's also an amazingly destructive one. Even a small amount of water can create major headaches if it's not addressed properly. At SERVPRO, we know water damage. As experts in water damage repair and restoration, we see plenty of it, and we take pride in using our skills to make it seem like the damage never happened. What do homeowners need to know about water damage?
WHAT CAUSES WATER DAMAGE?
There are several circumstances that can result in water damage to a residential property. Some possibilities include:
Severe weather events
Roof leaks or failures
Leaking windows or doors
Foundation cracks
Fire suppression efforts
Clogged toilets
Sewer backups
Burst or leaking pipes or hoses
Appliance ruptures or leaks
WHAT DESTRUCTION DOES WATER DAMAGE CAUSE?
Water in the wrong place can be both destructive and dangerous. It can damage your home's structure, destroy furnishings, personal treasures and other belongings, create deadly electrical hazards, and set the stage for a perilous surge of mold growth. To make matters worse, any delay in addressing water damage is likely to increase both the damage and the cost of fixing it. In mere minutes, water damage can begin to spread and impact other spaces in your home. In a matter of hours, a foul bacterial odor can permeate your home and its contents while materials like pressed wood begin to swell and crumble. In a day or two, mold growth and other forms of secondary damage can set in and make a bad situation even worse. That is why SERVPRO offers 24/7 emergency services. We're faster to any disaster because we know that a quick, professional response can reduce your losses and your restoration costs.
WHAT NOT TO DO IF WATER DAMAGE OCCURS
If water damage occurs, it's vital that you know that the best thing to do is call for professional assistance immediately. However, because danger often follows in the wake of water damage, it is also important to recognize that there are certain things you definitely should not do. While waiting for professional assistance, be smart and:
Do not wait to contact a reputable restoration professional for assistance
Do not enter any space with standing water until the electricity has been turned off
Do not use any electrical appliance when standing on a wet surface
Do not try and remove water from a regular household vacuum
Do not disturb any mold or mildew
Do not remove books from their shelves
Do not attempt to lift wall-to-wall carpet without help from a professional
AREN'T WATER REMOVAL, DRYING, AND DEHUMIDIFICATION THE SAME THING?
While water removal, drying, and dehumidification all involve getting rid of excess water, these terms are not quite synonymous when it comes to water damage restoration. Water removal means removing excess water from the site. Drying refers to the process of removing excess moisture from materials like furnishings, possessions, pictures or electronics. Dehumidification refers to removing excess moisture from the air. Although water removal is a good start, it is often insufficient. The use of air movers, dehumidifiers, and other specialized techniques and equipment is generally required to really get rid of the moisture that has seeped into the hidden spaces of your home and its contents.
WATER DAMAGE RESTORATION SERVICES
We know that every water damage event is unique and requires an equally unique solution. That's why we will start our efforts to restore your property with an inspection that identifies the type of water and the full extent of the damage. Next, we'll use pumps and other equipment to remove any excess water that's still hanging around before targeting the moisture that still lingers in your home's materials and environment with air movers and dehumidifiers. We'll also utilize our specialized knowledge and professional tools to thoroughly dry, clean, sanitize and deodorize your space and its contents. Our main focus is to return your home to its pre-loss condition.
IMPECCABLE STANDARDS
Our efforts always meet or exceed industry standards as we combine time-tested and innovative methods to produce the best results for you.
HIGHLY TRAINED TECHNICIANS
Water damage technicians benefit from the training standards set by the Institute for Inspection Cleaning and Restoration Certification and our own highly respected training program, so you can be confident that they have the know-how to proceed in a manner that is both safe and effective. https://jacksonvilleremediation.com
ADVANCED TECHNOLOGY
Our technicians arrive armed with advanced, professional-grade equipment, so they're ready to get to work. Insurance acceptance. We're a preferred vendor for many national and local insurance companies.