From Remediation to Post Remediation Testing: What Property Owners Need to Know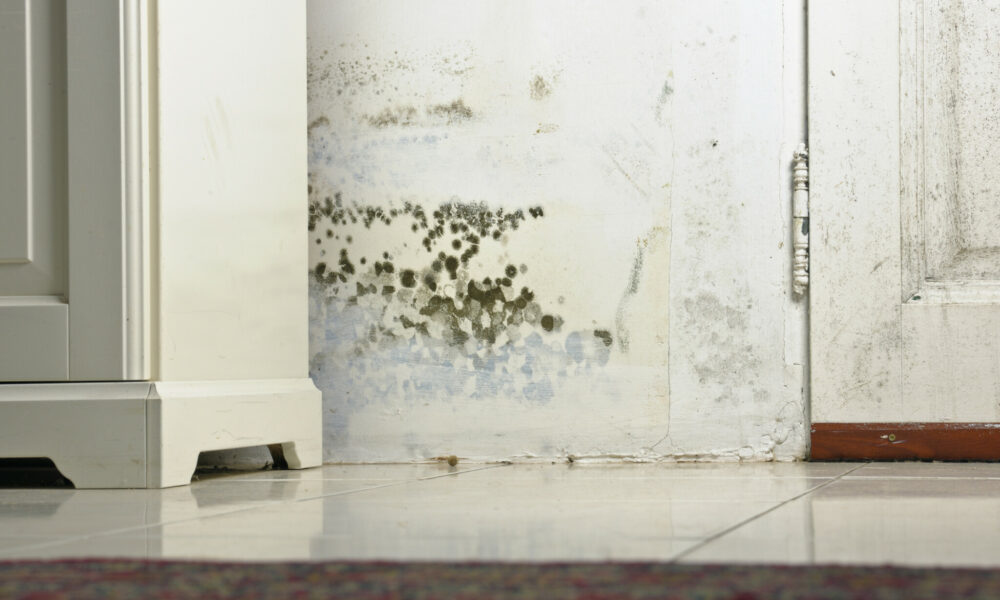 About Mold Removal, Remediation and Post Remediation Testing
Summertime brings soaring temperatures, sunny days and the excitement of afternoon thunderstorms. For families, it's an excellent time to take a break from their routine and escape on vacation. For mold, it's an ideal opportunity to grow. While your family is out having fun in the sun, this damaging and possibly hazardous fungus just might seize the moment, taking advantage of your inattention and the hot, humid conditions to invade your home.
What Is Mold?
Molds are microscopic fungi that spread through spores. Mold spores are everywhere, and they are quick to latch onto the organic material in humid environments. They don't need sunlight to survive, but moisture is vital. If the conditions are right, mold will proliferate, forming large colonies. It will inhabit nearly any organic material, including food, paper or wood products. Mold might resemble moss in appearance, but it is not a form of plant life, and it does not use photosynthesis to feed itself. Instead, it releases enzymes that break down the organic material hosting it, damaging whatever it clings to so that it can get the nutrients it needs by absorbing the degraded remains. Many homeowners discover mold when they smell its musty, earthy odor. Learn more about mold here.
Is Mold That Dangerous?
Mold is ugly, annoying and truly dangerous. Mycotoxins, liquids or gases produced by active mold colonies, are incredibly toxic. Ingestion of mycotoxins can cause severe illness, and just touching these hazardous chemicals can cause skin irritation. In fact, merely breathing around mold can be dangerous. Mold can trigger allergies, worsen asthma and even cause respiratory illness like pneumonia in people who are sensitive to it.  These diverse number of fungal species a very nasty neighbor, so you will want to take steps to prevent it from moving into your space. Learn more about mold and your health here.
Is A Mold Infestation Preventable?
How can you prevent a mold damage infestation? These diverse number of fungal species may be everywhere, but without moisture, they cannot grow into a problem, so controlling moisture and humidity is the best way to prevent a mold infestation. Try to keep indoor humidity below 45 percent. If a plumbing problem, leak or flood introduces moisture, a fast fix is crucial. Your best hope for preventing mold is to stop the inflow of moisture by repairing the problem and quickly eliminating the dampness. Time is of the essence, so if there is a delay in locating or correcting the problem, it may be too late to keep mold at bay. If you suspect that mold has gotten a toehold in your home or business, do not wait. A mold infestation spreads rapidly, so you'll want to act fast to get rid of it.
What's Wrong with DIY Mold Removal?
Although it can be tempting to try and clean up mold yourself, smart homeowners call in the professionals immediately. Improper cleaning techniques can spread the mold spores, making the problem bigger than ever. Worse, if the individuals doing the work fail to protect themselves adequately from the mold and the mycotoxins it produces, illness is a likely consequence. Prompt, professional mold remediation services will protect your family's health, stop the mold from spreading further in your home and potentially save you money by preventing additional damage.   Some molds can be very hazardous the CDC warns about black molds.
What Should I Expect During Professional Mold Remediation?
Your area has highly trained personnel and professional equipment necessary to tackle mold remediation. When you call a mold removal or inspection company, they will send a team that will complete a thorough inspection of your property and identifies the areas of concern. Certified by the Institute of Inspection Cleaning and Restoration Certification (IICRC), skilled experts can detect both visible and hidden mold colonies. Mold removal companies also have equipment that allows us to trace the water source that is feeding the mold. Once the mold is located, mold removal companies will set up a negative air pressure chamber to isolate the area and prevent the spread of spores that might be stirred up during the remediation process, protecting your family and your home. Mold removal companies will also utilize air scrubbers and special HEPA vacuums to corral the mold and eliminate it.
How Does a Mold Removal Company Deal With The Damage That Mold Causes?
Most mold removal and inspection companies use antimicrobial and antifungal treatments to destroy existing mold colonies and prevent new ones. Depending on the amount of mold growth and the surfaces involved, it may be necessary to remove porous materials like carpet, paneling or drywall. If your situation requires it, mold removal companies will handle it, disposing of the materials safely to avoid contaminating other spaces in your home. Of course, not every item exposed to fungi will be a lost cause. Technicians have the expertise to restore many types of belongings and can clean and sanitize things like household items, curtains, furniture, clothing and other decors. Mold removal companies can also deodorize the space to remove the mold's pungent, musky odor. If you are concerned that you may have a mold issue on your property, don't hesitate.
Mold Growth on Stained Plaster Wall Close-Up
When Mold Invades Your Space
Annoying and potentially toxic, these diverse number of fungal species are moisture-loving fungus that thrives in the warm temperatures people tend to prefer and can spread rapidly in humid, damp areas. Mold spores are everywhere, and they can linger unseen until conditions are right. Then, the spores take hold, growing on virtually any surface in your home. This includes the wallpaper or wood trim, on the drywall that forms your walls and ceilings, and inside your home's ductwork. Even clothing, window treatments, and upholstered furniture can host colonies of mold.
Mold is a notoriously fast worker. An infestation can develop in as little as 24 hours. That means that your long weekend at the beach could provide mold with all the time and space it needs to move into your home, especially if the humidity is high or a water leak occurs. The EPA has guidelines here. 
A Threat To People And Property
A mold infestation isn't something to toy with; mold can make some people very sick. Even if its presence doesn't cause health problems for your family, mold is still severe trouble because of the property damage that results from its growth. In fact, mold colonies are a problem that requires professional assistance. Homeowners who attempt to remove mold or restore areas damaged by mold by themselves run the risk of making the problem worse. Their efforts often release spores into the air, spreading the mold.
According to an article by the Washington Post, while various government agencies set standards for acceptable levels of many potential health threats in the home, including radon and lead, there are no state or federal regulations that provide guidelines regarding an adequate level of mold. Is your home safe? The odds are against you. "No one knows how many homes have mold behind the walls," explains Doctor and founder of the International Center for Toxicology and Medicine Richard E. Gots, "but the best estimate is about 70 percent."
What Should You Do When Mold Spores Take Over?
If you think that mold has invaded your house, what should you do to protect your home and family? The best response has two parts. First, don't try to tackle this problem alone. With both your family's health and your property at risk, you want the job of mitigating any mold present done right, and that requires calling a trusted professional. Second, act fast. Any hesitation in dealing with this issue gives mold more time to spread. More mold is likely to mean more damage, and more mold means higher restoration costs.
Mold damage removal and mold testing companies in your area are committed to helping homeowners deal with even the toughest of mitigation and restoration challenges. With respected certifications in areas like water damage restoration, structural drying, and microbial remediation, technicians have the knowledge and training to resolve your mold issue efficiently. Mold companies in your area should respond quickly and uses their expertise to identify both the mold infestations that are in plain view and those that are quietly lurking in your home's hidden spaces. We'll use the latest techniques, and professional-grade equipment to prevent the mold from spreading as mold removal companies remove it and any mold-infested materials that cannot be saved, clean and treat the impacted areas to prevent future growth, and restore normalcy to your space. You may need your HVAC air ducts cleaned to keep mold spores from being inhaled. If you're not sure you should have air duct cleaning, you can view these guidelines from the EPA.  https://www.epa.gov/indoor-air-quality-iaq/should-you-have-air-ducts-your-home-cleaned
Don't let menacing mold ruin your summer vacation. If musty smells or visual sightings of mold make you suspect that mold is trying to move into your home, count on a highly reviewed mold damage removal and inspection company in your area for assistance in showing this unwelcome visitor the door. To learn more about mold remediation services in your area click here.
What would you say if mold removal companies told you that mold could occasionally be a good thing? Reality is, some species of mold are used in the production of antibiotics, beverages, and foods. Unfortunately, the types of mold that commonly grow in homes and businesses are not helpful. These molds range from minor irritants to potential health hazards. Difficult to eradicate and capable of causing serious damage, these molds require careful remediation. The correct equipment and technique are essential, so it's a job best left to professionals like the local experts from a mold damage inspection company.
Post Remediation Clearance Testing
After completing mold remediation, it is crucial to ensure that your property is safe and free from any lingering mold spores. Post-mold remediation clearance testing is a vital step in this process. Post remediation testing businesses offer comprehensive post-remediation verification testing services. Certified experts employ advanced techniques and state-of-the-art equipment to inspect the treated areas thoroughly. Through air and surface sampling, we analyze the presence of any remaining mold spores to confirm the success of the remediation process. Precise and reliable clearance testing provides peace of mind that your property is now mold-free and safe for occupancy. Don't compromise the health and safety of your loved ones or employees – contact a professional post-remediation clearance testing services you can trust.
Related articles about mold. 
https://nationaldisasterrecovery.org/commercial-mold-remediation-what-to-expect/
https://nationaldisasterrecovery.org/what-you-need-to-know-about-mold/
https://nationaldisasterrecovery.org/think-you-have-a-mold-problem-what-to-look-for-in-your-home/
https://nationaldisasterrecovery.org/what-effectively-removes-bathroom-mold-and-prevents-recurrence/
https://nationaldisasterrecovery.org/from-remediation-to-post-remediation-testing-what-property-owners-need-to-know/