Commercial Mold Remediation: What to Expect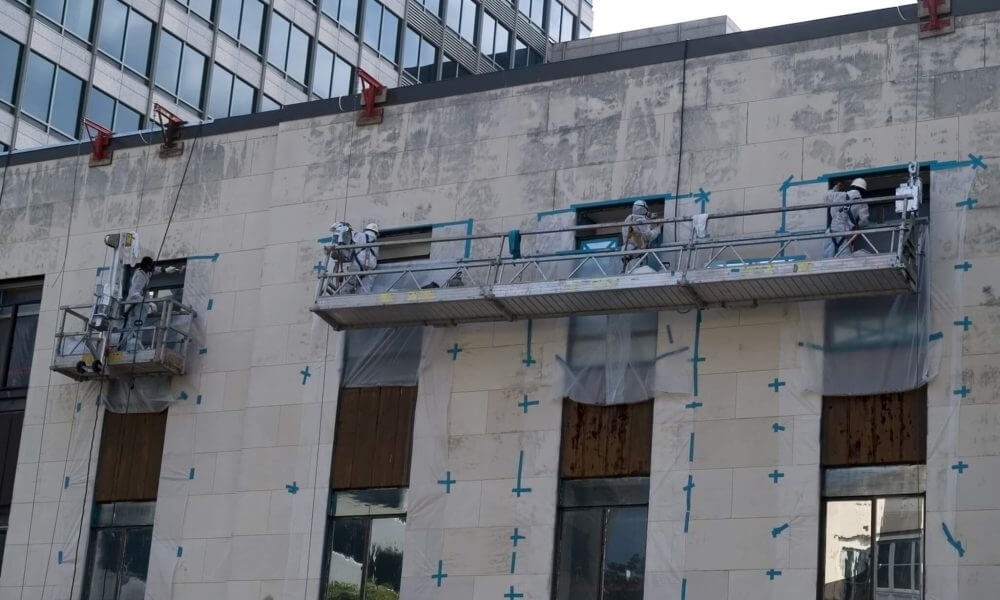 Having mold in your commercial establishment is risky business. A fast-moving health hazard, it can run rampant throughout your space in as little as 48 hours, scattering allergens and irritants as it spreads. What should you do if you suspect that you have a mold issue? Contact flood cleanup companies in Fort Lauderdale. Our mold remediation specialists are highly skilled professionals who are trained in the standards and best practices set by the Institute of Inspection Cleaning and Restoration Certification. You can be confident that they have the expertise and equipment to handle your mold problem efficiently so that you can get back to business.
Inspection
If a leaky roof, window or plumbing system allows water to flow into your business, mold damage is likely to follow. When you call about a mold problem, we'll start by completing mold testing or assessment of your commercial property, searching for both signs of mold and the hidden water sources that allow it to flourish. We use a variety of technologies to scour your commercial property, which allows us find mold in places that are in plain view and in concealed areas where it might otherwise be missed.
Containment
Mold spores spread through the air, so if any mold is discovered, proper containment is crucial. Once the problematic sources of moisture have been addressed, we'll start the job of eradicating your mold infestation by first stopping it in its tracks. We'll turn off your climate control systems and fans and use heavy plastic sheeting to seal off the areas where mold is lurking. We'll use negative air pressure to set up a negative air chamber to fence in the existing mold and prevent any further dispersion.
Removal
As soon as containment measures are in place, we'll get to work on eliminating the mold damage. The exact techniques used to remove the mold from your premises depends on the type of mold present and how deeply entrenched it is. Our mold remediation specialists will use the appropriate antifungal and antimicrobial products to destroy the existing mold and prevent its return. We'll also work to remove the dark stains that mold can leave behind on wooden and concrete surfaces. Unfortunately, if the mold growth is severe, it may be necessary to remove porous materials like carpet, cabinetry, drywall, insulation and debris that have been contaminated to eradicate the mold infestation properly. Our team will see that these materials are safely disposed of so that you can start with a clean, mold-free slate.
Filtration
We won't settle for removing mold from surfaces. We'll use special HEPA air scrubbers to remove microscopic mold spores from the air, scrubbing it clean by filtering out the contaminants that the remediation process inevitably stirs up. We'll also utilize HEPA vacuums to capture and contain particles of mold.
Cleanup
Mold can grow on a surprising range of surfaces. Unfortunately, it can also leave stains and damage behind. While some items may have to be discarded, many can be cleaned and restored with the appropriate tools and techniques. When treating property that has mold damage, we'll use a mix of products and practices to sanitize and clean it. We'll do our best to save your furniture, curtains, clothing and décor whenever it's possible. Our highly trained team can also employ deodorizers and foggers to deal with the musty, unpleasant odor that the mold creates.
Restoration
Once the mold remediation work is finished, we'll perform a final inspection and remove any materials and equipment we used during the process. If the removal of carpeting, drywall and furnishings was necessary, your space may require some repairs. As water, fire and storm damage experts can help you get your business back to normal.
In business, time is money. That's true when dealing with mold damage too, which is why prompt mold remediation is simply good business. Allowing the problem to continue creates more damage, making the eventual remediation efforts more expensive. Technicians pride ourselves on responding quickly and effectively. This limits the damage to your commercial property and saves you money.