Stunning Hurricane Michael Damage Photos and Video that Will Break Your Heart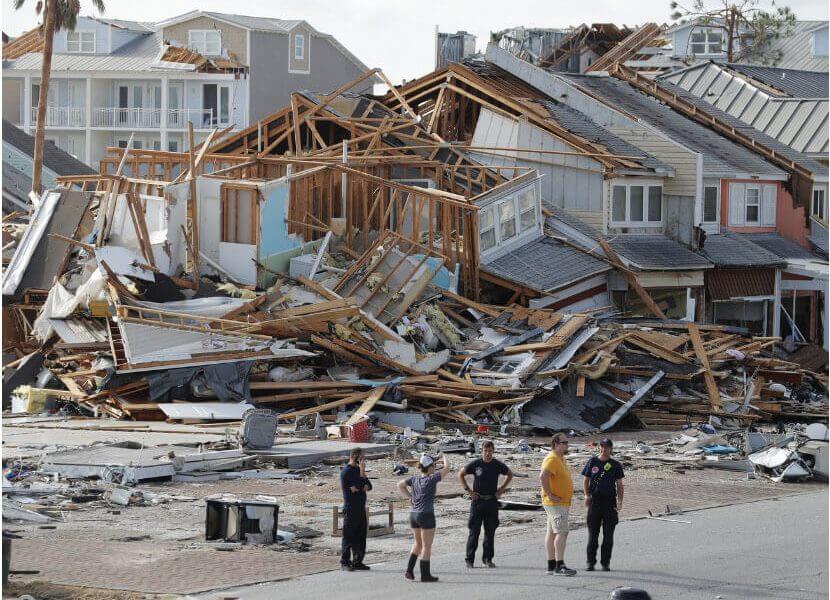 Hurricane Michael was the third most powerful Atlantic hurricane to make hit in the United States in terms of pressure, behind the 1935 Labor Day hurricane and Hurricane Camille of 1969. Hurricane Michael was also the strongest storm in terms of maximum sustained wind speed to strike the contiguous United States since Hurricane Andrew in 1992. In addition, it was the strongest storm on record in the Florida Panhandle, and was the fourth-strongest landfalling hurricane in the contiguous United States, in terms of wind speed.
Below are  stunning hurricane damage photos from Michael.
The following images and video are for purposes such as criticism, comment, news reporting, teaching, scholarship, education and research  under fair usage. The respective authors have been attributed.
Hurricane Michael made landfall in Mexico Beach, Florida as a Category 4 storm at 155 mph, causing widespread flooding and destruction. #CNN #HurricaneMichael #News

NOAA releases before and after images of Hurricane Michael's damage.

Hurricane Michael hits Florida and leaves a trail of damage.
"CBS Evening News" anchor Jeff Glor got a look at damage left by Hurricane Michael from above. On the ground, he visited with storm victims who lost everything.