Creating a Disaster Preparedness Plan to Protect Your Business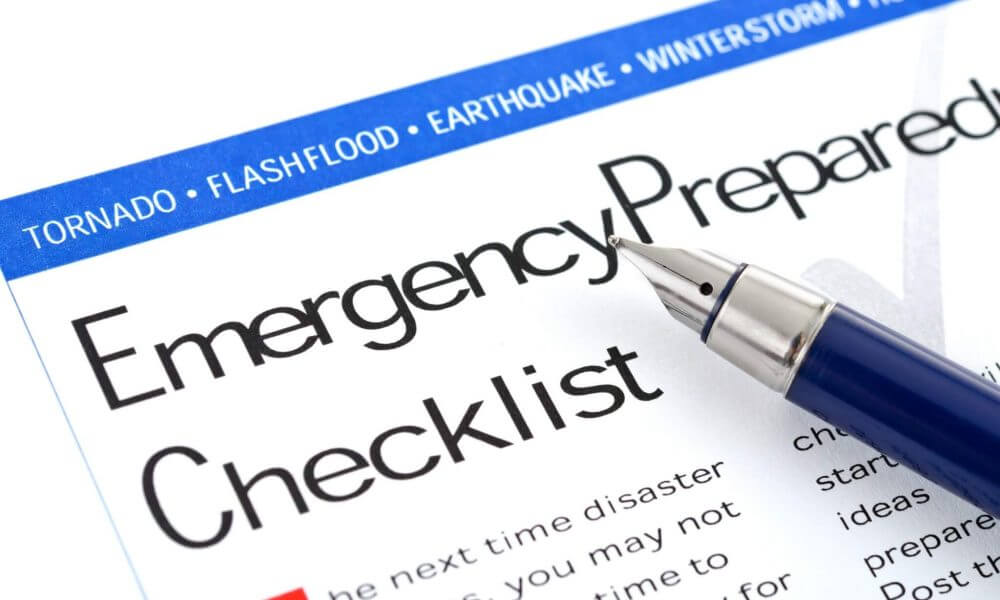 By Bruce Bowen
Nearly 40 percent of the companies that have the misfortune to be caught in a natural disaster will never reopen their doors. While commercial storm damage can certainly be devastating, it does not have to spell the end of your business. A thoughtfully compiled disaster preparedness plan can make all the difference and ensure that your company is ready to survive a storm in Montgomery.
Assembling a Preparedness Team
The best disaster preparedness plans are the result of a strong team effort. Your organization's key players, including executives, top-level managers and representatives of multiple departments, should be active participants in the process of crafting and managing preparedness plans and policies. Ideally, your preparedness planning program team should develop a plan that takes a proactive approach to recovery, addresses all aspects of your business, and fits the company's vision, goals, and capabilities.
Setting Objectives
When mapping out your course, it always helps to know your intended destinations. That's why it's vital that the preparedness team take the time to identify both short-term and long-term goals. Short-term objectives might include an evaluation of any existing preparedness plan, the creation of guidelines to protect the safety of employees, and even the establishment of protocols to guard the company's reputation and brand. What about long-term goals? These might include laying the foundation for a culture of preparedness, improving various safety features in the company's facilities and scheduling regular drills in Montgomery
Funding Your Preparations
Being prepared comes at a price, but funding a preparedness plan can ultimately save lives, money, and the company if a disaster strikes, so it is a wise investment. When creating a disaster preparedness plan, the budget should provide for consulting, research, analysis, printing, and training. Of course, to be truly effective a disaster preparedness plan in Montgomery, AL cannot be a one-time expense. Even after the plan is created, periodic drills and reviews will be necessary to ensure that your company will be ready to ride out any storms that come its way.
Assessing the Risks
To prepare effectively for a disaster, it helps to know what you might face. While it is impossible to see the future, your planning team can prepare for it by completing a risk assessment. This process identifies the various hazards that are most likely to impact your company. It also envisions all of the potential outcomes that might result from a disaster. This exercise raises awareness and allows your company to be proactive. A risk assessment should consider:
•    Your people. Are your employees prepared to stay safe? How would the company deal with injuries? What would be involved in an evacuation?
•    Your physical assets. How will various disasters impact the company's building, its information technology and communication equipment, and any raw materials or  finished goods?
•    Your community, your customers and other stakeholders. How will they respond during a disaster? What impact will their actions have on your company?
•    Timing. If disaster strikes during your business's busy season, how will the disruption affect your supply chain and your ability to meet customer expectations?
Identifying Risk Mitigation Opportunities
Many disasters are beyond human control, but their negative impact can workspace with a proactive approach to risk mitigation. When evaluating opportunities for mitigating risks, the planning team should consider whether the company is:
•    Taking steps to protect its people.
•    Taking steps to maintain the security of its computer networks, production equipment, and other assets.
•    Operating in a facility that meets all applicable safety codes and is built to withstand storms, floods, and earthquakes.
•    Carrying insurance policies that will soften the economic impact of damages, injuries, losses and disruptions.
Preparing for Disaster's Financial Impact
How will a disaster affect your company's bottom line? A business impact analysis examines the operational and financial consequences of the disruptions that typically accompany a disaster. It provides the data needed to identify the optimal recovery strategy and can make it easier to estimate the amount of funding your company should be dedicating to prevention, mitigation and recovery strategies. When completing a business impact analysis, the planning team should consider the possibility of customer losses, delayed or lost revenue, regulatory fines, contract-related penalties, and increased expenses.
Developing Your Disaster Preparedness Plan
When developing your disaster preparedness plan, the planning team can utilize the data gathered in the risk assessment, the risk mitigation evaluation, and the business impact analysis to create the best possible plan. At a minimum, this plan should address issues like emergency response, training, employee assistance, resource management and business continuity. It should also include plans to meet the specific short- and long-term objectives the team set. As they begin to implement the disaster preparedness plan, remember that it is crucial to incorporate drills and evaluations in the process; these trial runs can provide vital insight and assist the team in pinpointing needed changes or improvements.
Evaluating Your Disaster Preparedness Plan
To be truly effective, your company's disaster preparedness plan should always be a work in progress. It should be tested and reevaluated periodically to make sure that it continues to be an appropriate fit. As your business grows and changes, its disaster preparedness plan should evolve, so your planning team needs to revisit it regularly and update it as necessary.
Getting Assistance With Your Recovery
Whether it is flooding near Montgomery Al from heavy rains or tidal surges, wind damage from a hurricane or tornado, fire damage from a wildfire, or issues caused by an ice event or snowstorm, you can depend on a team of experienced specialists for the assistance that you need to restore your work space. They will put their skills to work for you in a wide variety of commercial establishments, including:
•    Office buildings
•    Retail stores
•    Manufacturing and industrial facilities
•    Restaurants
•    Government and military facilities
•    Hotels and motels
•    Apartment buildings
•    High-rise residential buildings
When commercial storm damage imperils your company, count on the experts for storm cleanup, flooding restoration, electronics restoration and commercial cleaning services. They'll respond quickly and get the job done right so that you can get back to work faster.
SERVPRO of Montgomery South
5939 Troy Highway
Montgomery, AL 36116
P: (334) 284-1612
https://www.servpromontgomerysouth.com/
SERVPRO of Montgomery
5510 Wares Ferry Road, Unit N
Montgomery, AL 36117
P: (334) 273-0992
https://www.servpromontgomerynorth.com/
https://www.servpromontgomerynorth.com
https://www.servpromontgomerysouth.com
https://www.servproprattville.com
https://www.servpronorthlilburnga.com