Insurance? Preserve Your Business With a Disaster Recovery Plan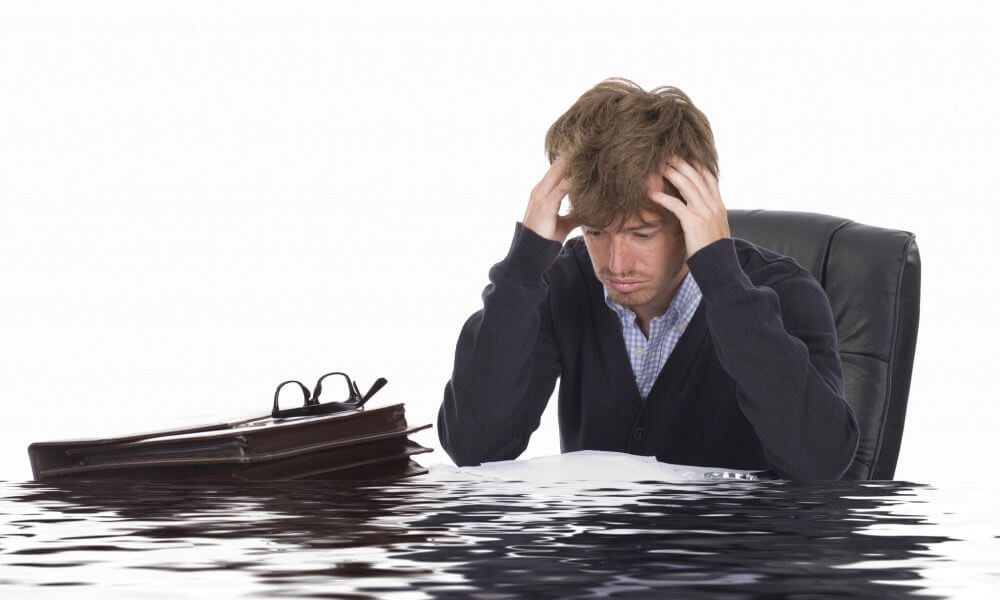 Even with insurance coverage, disasters can shake the foundations of even the best-managed companies. Regardless of the cause of the catastrophe, a company's very survival often depends on responding quickly and efficiently, so a carefully constructed disaster recovery plan is one asset that every business needs. Before any calamity strikes, you should know what tasks will need to be performed to get your company running again and who will be responsible for accomplishing them. While there is no one-size-fits-all recovery plan, every business' strategy should include some basics. Laying the groundwork by preparing to handle insurance claims, scouting viable options for temporary operations and considering the implications of various financial alternatives before trouble strikes can make the process of recovery much easier.
Learn more about water damage restoration services for Los Angeles
Insurance Considerations
Depending upon the details of the policy that you have selected for your business, commercial property insurance may cover damage or loss of the insured property, time element losses, loss mitigation costs, and loss adjustment expenses. It may also cover costs for public relations, research and development, and other necessities. When a disaster occurs, it is crucial to take the steps that will preserve and maximize your insurance coverage. To ensure that you receive all the benefits that your business is entitled to, familiarize yourself with the ins and outs of your policy before any problems arise. Work with your insurance company to create a checklist of your responsibilities after a loss to aid you in meeting deadlines and assembling documentation.
Making Your Claim
If your business is hit by disaster, set your recovery plan into motion by providing prompt notification of any claim to your insurance company. Be ready to meet any deadlines for filing proof of loss statements. If circumstances make the deadline for these statements unreasonable, get written approval for extensions. Be prepared to meet any requirements for preserving the evidence of your claim if destructive testing or immediate remediation is necessary. You will also want to record your loss mitigation efforts and the reasons that these efforts were needed.
Timing Matters
Timing is critical in insurance claims. While keeping your insurance company informed is important, you need to understand any time limitations in your policy and their potential consequences. Review your policy to see if there is a deadline for electing a valuation method. See if there is a time limit for rebuilding or replacement. You will also want to check your policy for a suit limitation clause. Most policies contain one, so you will want to be sure that it is conservatively calendared to give you time to maneuver if necessary.
Payment Possibilities
It is not surprising that cash flow is a primary concern for a business working to recover after a catastrophe. While it can take time for a claim to be settled, some insurance policies contain provisions for claim advances or partial payments. Search through your policy to see if these provisions are included and identify how you would invoke them.
Re-establishing Operations
Effective disaster recovery plans address how to get your business running smoothly again. Before anything bad happens, think about how your business could operate during the recovery phase. This may involve moving to a temporary location or finding storage for undamaged inventory or equipment, so it's smart to be aware of the possibilities in your area. Make a note to analyze leasing and service contracts if you are forced to relocate so that you can try to tailor them to your business's specific needs.
Property Considerations
Regardless of where you set up shop after a catastrophe, you will have to decide what to do with your original location. Is rehabilitating or rebuilding the site worthwhile? If you believe that it is, then you will need to arrange for professional remediation, design and construction services. If you decide against rebuilding, then you must figure out how to dispose of that property and acquire a new permanent location. Remember that a new location will still require design and construction services in order to modify it to suit your company's needs. Don't forget to review zoning issues for any new property to verify that your business will be able to build appropriate facilities and operate as desired at that location.
Financing Issues
Even with insurance, a recovery may require financing. Depending on your recovery plans, options might include a line of credit, an acquisition loan or a construction loan. In some situations, it may be possible to use legal actions to seek reimbursement from the party responsible for your loss. Weigh all the possibilities carefully and remember to consider the potential tax consequences. Understanding the pros and cons of your options before any problems start will make it easier to make smart decisions when a disaster hits.
When your business needs assistance dealing with the aftermath of a catastrophe, count on the experts. Professionals are always prepared to respond, so when a significant event occurs, they'll be there for you. Whether it's damage from flooding, a fire, a tornado, a hurricane, an ice event or a snowstorm, they have the resources and expertise to help.
Los Angeles Water Damage Restoration Services
SERVPRO of Highland Park
1919 Vineburn Ave #03
Los Angeles, CA 90032
https://g.page/r/CXa51rE8UqSoEBA
Los Angeles, CA
Highland Park, CA
Montecito Heights, CA
Lincoln Heights, CA
Monterey Hills, CA
El Sereno, CA
Mt. Washington, CA
Sierra Vista, CA
Cypress Park, CA
Learn more about
mold damage covina
mold remediation azusa
servpro irwindale
water damage covina
water damage azusa
SERVPRO of Azusa / Covina
View California Water Damage Restoration Companies in a full screen map
Fire Damage
Mold Remediation
Storm Damage
Water Damage