You Can Prevent Fire Damage with These Tips and Celebrate Your Holiday Lighting Display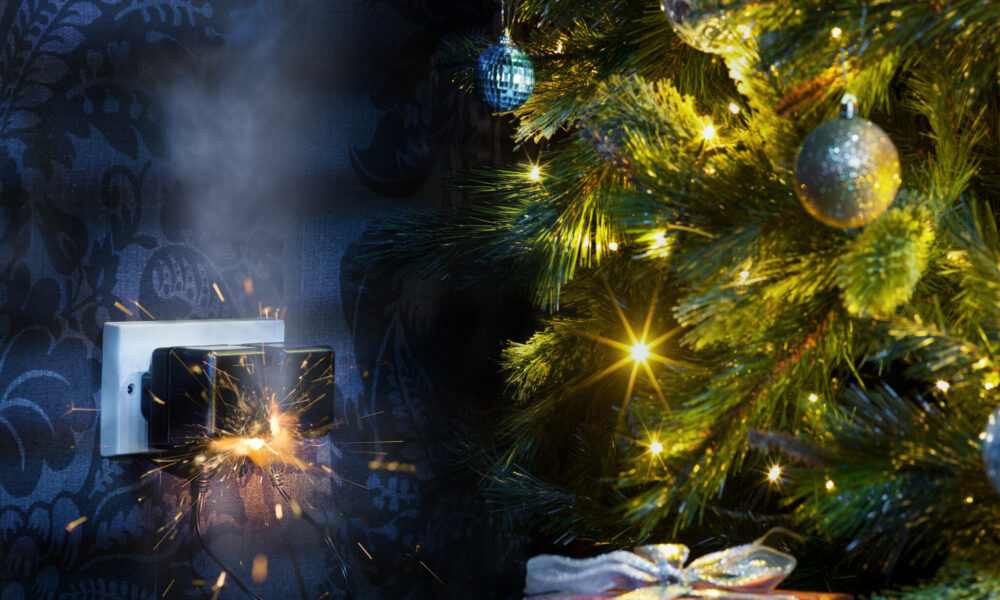 When Holiday Lighting Goes Wrong
For many families, the Holiday Season wouldn't be their favorite time of the year without "decking the halls" in the familiar glow of holiday lighting. Unfortunately, even holiday lights can be a fire risk. We know there is nothing cheerful about fire damage. That's why we're encouraging you to celebrate wisely this year with a gift of safety tips for installing your holiday lighting display.
Seasonal Lighting Tips
When it comes to restoring fire damage, you know that you must find a trusted restoration expert in your area. Of course, preventing a fire is even better, so we're here to help with some valuable suggestions for your seasonal lighting displays:
-Avoid fire damage by never using real candles on a live tree or near any natural greenery. Use battery-operated decorations in these locations.
-If you choose to use candles in your home, secure them in non-flammable candle holders where they cannot be knocked over or contact combustible materials. Never leave them unattended and be sure to extinguish them completely.
-Always choose lights and features that have been tested for quality and safety by an independent organization such as the UL-Labs or the American National Standards Institute—ANSI. Make sure that they're rated appropriately for indoor or outdoor use.
-Inspect and replace any cords, plugs, or sockets that are frayed or damaged.
-Never overload electrical outlets or extension cords. Follow the manufacturers recommendations.
-Take steps to protect small children and pets from electrical shocks or worse.
-Never run cords under carpets or rugs nor staple or nail through wires when hanging lights. You may damage the wire insulation, creating potential sparks and fire damage.
Utilize Local Fire Damage Restoration Services
Sometimes, trouble strikes despite your best efforts to prevent it. If a fire damages your home, don't let it ruin your Holiday Season. Immediately contact a local cleanup and restoration company to return your home to a festive and decorative condition for resuming the celebration.
When Water Damage Dampens the Festive Mood
Have efforts to fight the fire left puddles of water behind? The company you contracted can remove the water and ensure that decorations, contents, and even presents are adequately dried. Hopefully, the removal of charred items, sooty residues, and smoky odors can be resolved quickly.
Make sure your chimney is swept clean with no creosote or soot. We do not want to have Santa Claus get dirty or start an unintentional house fire. Always be diligent and be mindful of potential fire hazards as you enjoy your home and family.