Local Manhattan Businesses – Act Quickly When Water Comes Rushing In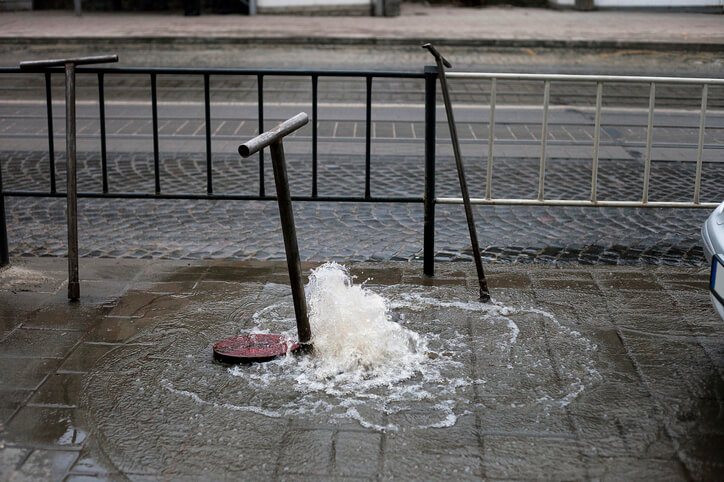 Whether it is the result of a natural disaster, a leaky window or roof, or some problematic plumbing, water that intrudes into places that it does not belong can endanger your New York City business. It can damage merchandise, supplies, and equipment, cause structural issues at your facility, and create some serious health risks. When water damage is severe, your business may be forced to close until the problem is fixed, and every day that you spend dealing with the water damage is a day of lost productivity and lost revenue. Manhattan water damage techs understands how important it is for you to get back to business, and we are ready to provide the expert restoration services that your business needs.
A MATTER OF TIME in a MANHATTAN MINUTE
Even if your company is able to keep its doors open, you will want to deal with any water damage that you discover promptly. When left unattended, water damage continues to cause harm, so any restoration work that is put off today is likely to cost significantly more tomorrow. This is particularly the case if mold moves in. Moisture is a must for mold, and water damage allows this fast-growing fungus to thrive. Unfortunately, mold can destroy the items it grows on and causes the indoor air quality of your facility to deteriorate, creating a potential health risk for your workers and customers. That is why we offer 24/7 emergency services. As water damage restoration experts, we are always prepared to respond quickly and efficiently.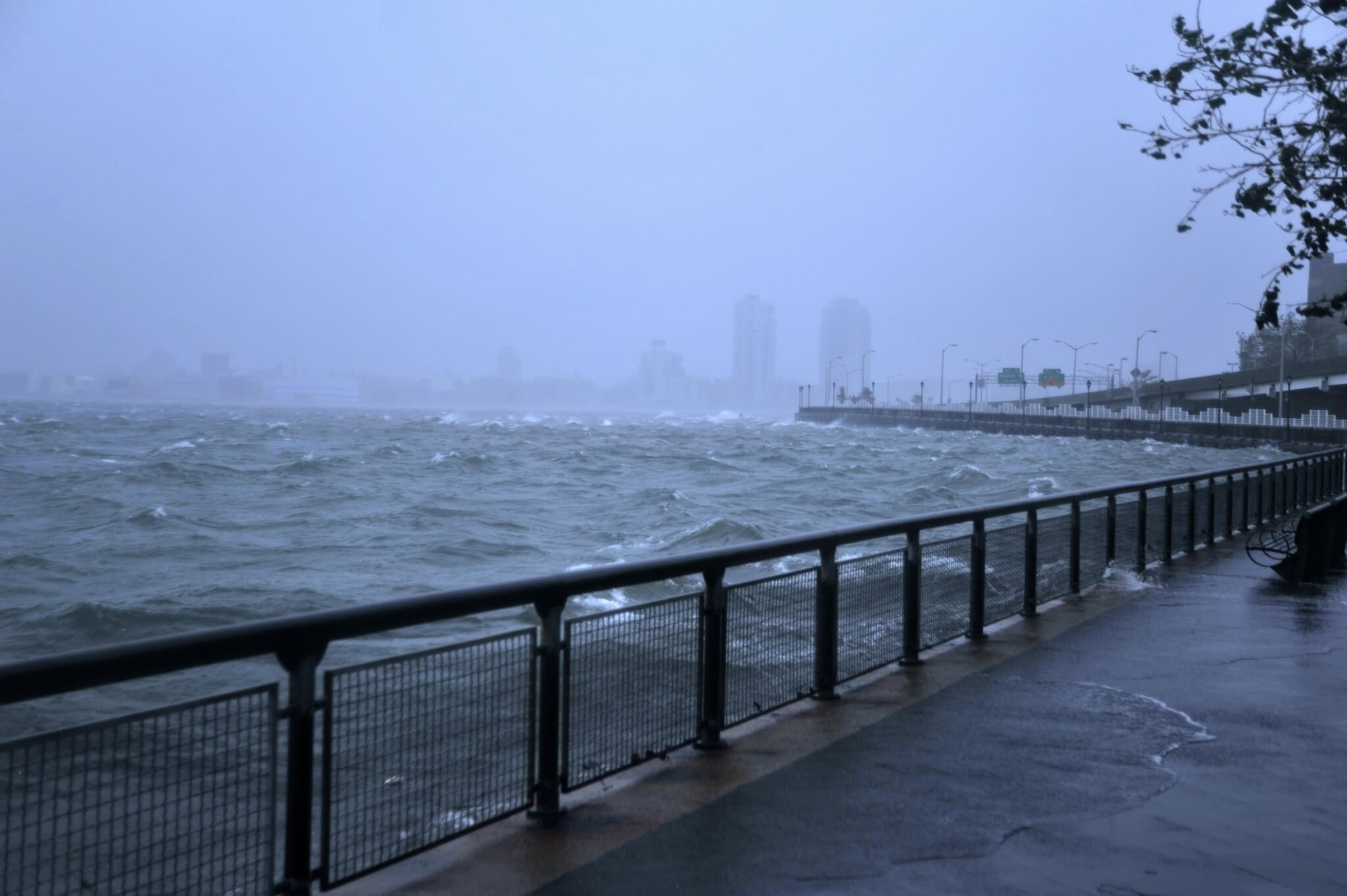 Water damage techs in Manhattan pride in erasing the physical damage done by water. In fact, we thrive on making it like the damage never even happened. It all begins with a thorough inspection that pinpoints both the problems that you can see and the hidden issues that are just waiting to cause trouble. Then, our experienced technicians will get to work, utilizing their in-depth training, specialized equipment and professional techniques to extract any remaining moisture and oversee the process of drying and dehumidifying your facility.
Recovery team will work diligently to clean and restore damaged items and materials whenever possible. We are familiar with a variety of specialized techniques, so we are often able to save vulnerable items like photographs, important paperwork, electronics and prized personal possessions that others might give up on saving. We can also sanitize your commercial space, using the appropriate antimicrobial, antibacterial or disinfectant treatments to eliminate potential health risks that might be lurking. Are you concerned that unpleasant, musty odors might be a problem? Don't worry. We can use air scrubbers and fogging equipment to remove even persistent odors. We will also safely dispose of materials that are too far gone for restoration and help with the repairs needed to return your facility to its pre-loss state. Our fast response and push to restore rather than replace whenever it is feasible to help reduce your restoration costs and allows you to get your business back to normal quickly.
When you need high-quality water damage restoration services, contact a water damage restoration company in Manhattan. With years of experience in providing water, mold, fire and other specialty restoration and cleanup services, we are proud that we've earned a spot as a trusted leader in the restoration industry. Let us help you secure the top-notch services that your business deserves. Contact us today to learn more about how we can help your business.
Manhattan Commercial Water Damage Restoration: Why It Matters

If you have ever doubted that it is possible to have too much of a good thing, consider water. Access to clean water is essential to life, but when water floods into a space it was never intended to go, the damage can be catastrophic. If water damage is wreaking havoc at your commercial facility, a prompt, professional response is vital. Water damage repair companies in Manhattan know how to halt the damage process and return your space to a safe, healthy environment so that you can get back to business as soon as possible.
The Damage Water Does to Your Manhattan Business
It may take years for rivers to carve paths through the mountains, but a flood of water can cause significant harm to your commercial facility in minutes. Whether the water intrusion is the result of a plumbing mishap, a severe storm or some other event, the damage can be extensive as the water spreads across the space, soaking it and setting the stage for both visible and hidden issues. When not correctly dealt with, water can cause structural damage as wood swells, and rots and windows, doors and walls warp and break. Carpets, upholstery, books, papers, and pictures can be permanently stained or destroyed. Furniture and trims can be left warped or marred. Metals can be tarnished or corroded. Electronics and computers can be damaged, and valuable data can be lost.
Further complicating the problem, bacteria and mold can thrive in this damp environment, creating additional damage, unpleasant odors and health risks for those occupying the space. Undoing this damage is not easy. It requires a targeted, professional effort.
An Urgent Matter
Minutes matter when water damages your commercial facility. Any delay can allow the damage process to continue and make restoration a more expensive and time-consuming prospect. Unfortunately, catastrophes do not wait politely for a convenient time to strike. Disasters can happen when you least expect it. That is why Manhattan mold damage companies offer 24/7 emergency services. Faster to any disaster, we respond quickly. Our expert team arrives ready to act and armed with the knowledge and tools needed to thoroughly assess the situation, identify the damage, assist with mitigation efforts and put together an effective restoration plan.
The Realities of Recovery
As experts in restoration, we know what it takes to get the job done, and we understand the unique challenges that commercial water damage restoration presents. Our highly trained specialists use a customized combination of professional-grade equipment and advanced restoration techniques to produce results that you can depend on. After removing any lingering water and thoroughly drying the space, we can clean the space and its contents. While unsalvageable materials will be removed, our expertise allows us to prioritize restoration over replacement. You can retain more of your property and keep your restoration costs down. We can also utilize special antimicrobial treatments and fogging equipment to sanitize and deodorize the impacted area. Our goal is to make it seem like the flood never happened.
In Manhattan, they know that every hour that you spend dealing with the aftermath of a disaster is an hour of lost income and productivity, so we do not waste time. Whether your damage event is large or small, we have the experience and resources to deal with the fallout. To learn more about  commercial water damage restoration services or request our assistance check out the resources below.
SERVPRO of Upper West Side
P: (917) 498-1362
https://www.servproupperwestside.com/
Read more