Flood Damage: A Brief Overview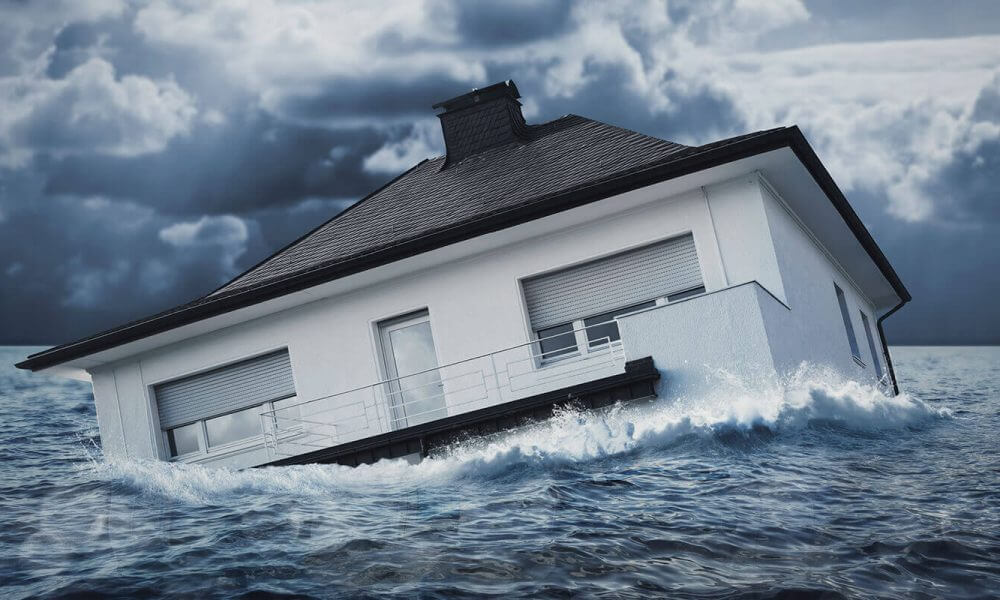 While homeowners will have to deal with a plethora of problems in their private living space, grappling with flood damage can be uniquely challenging. In addition to ruining family collectibles and heirlooms, flood damage can destroy your furniture. Because floods are one of the most common disasters in America, citizens pay millions of dollars for restoration services with each passing year. The most significant concern after a flood is mold. Unfortunately, mold can grow quickly in wet regions of your home and thereby create a hazardous environment for cleanup crews, neighbors, and residents. Additionally, mold spores can become airborne. This allows them to proliferate over large regions rapidly. Because some molds are toxic, their airborne nature can be a major health concern for individuals grappling with the aftermath of flood damage.
In addition to generating challenges with mold, a flood can have an adverse effect on the physical structure of your home. For example, damage from a flood can cause your walls and floors to become warped. When drywall and wood become wet, they grow malleable. Additionally, water can cause some of the house materials to swell or expand. When this expansion transpires, the wood furniture and doors can be adversely impacted.
Another challenge that can result from flood damage is personal possessions, area rugs, and carpet coming into contact with the water from the flood. Sometimes, this damage is not repairable. If this is the case, photo albums, books, and other valuables may be lost forever. Additional flood damage casualties include sofa cushions and beds.
Another type of water damage that can transpire as a result of a flood pertains to your outlets and electronic equipment. When outlets and electric cords are covered in water, they can become dangerous or stop working entirely. Additionally, the water that remains following the flood can be damaging to your home. It can also adversely impact your health.
Although flood damage can cause serious health problems and structural issues in your home, it's important to note that hiring a professional team of remediation specialists can help limit these challenges. Flood damage specialists are trained to quickly recognize and respond to the unique problems that surface on your property.  – Servpro Naples
Related – Flooding New Orleans Read More
Factors to Consider When Hiring Flooding Water Damage Company
SERVPRO of Azusa / Covina
P: (626) 387-4111
837 N Glendora Ave
Covina, CA 91724

Learn More
mold damage covina
mold remediation azusa
servpro irwindale
water damage covina
water damage azusa
SERVPRO of Azusa / Covina
Related Listings
https://nationaldisasterrecovery.org/
https://nationaldisasterrecovery.org/servpro-of-east-naples/
https://nationaldisasterrecovery.org/servpro-of-south-miami/
https://nationaldisasterrecovery.org/ca-los-angeles/page/2/
https://nationaldisasterrecovery.org/ca-los-angeles/