Secrets You Didn't Know About Fire Damage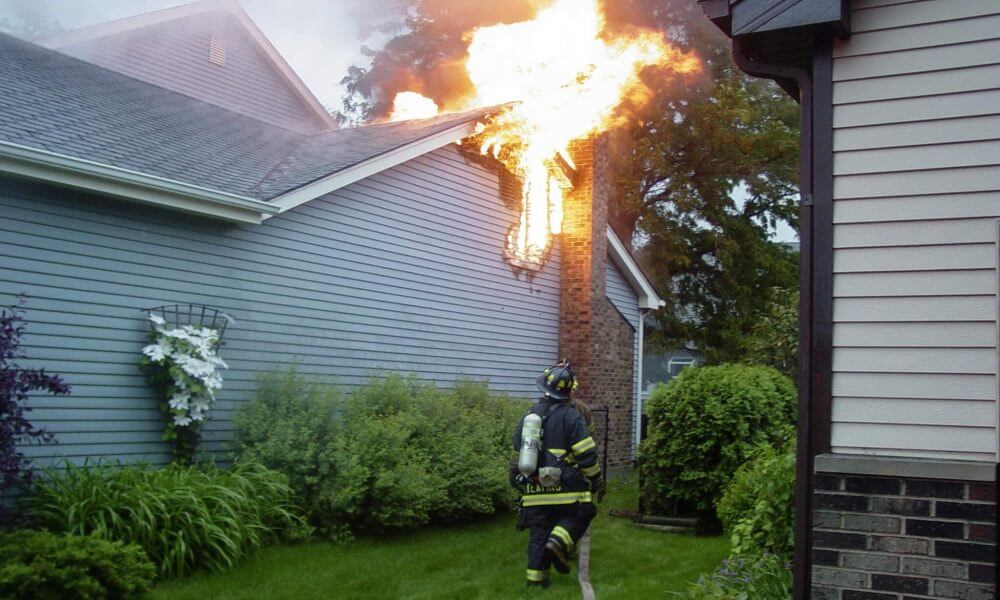 At Express Emergency Services in Boca Raton, we understand that a disaster can be paralyzing. Express Emergency Services, a trusted leader in the restoration industry, has extensive experience in fire and water damage. We have had the opportunity to assist numerous families to move forward after fire wreaked havoc on their homes. If you are struggling with the after effect of a fire in your home, here's what you need to know.
EXPLORING THE TYPES OF FIRES
All fires can be incredibly scary and depressingly destructive. However, categorizing fires by type makes it easier to understand the specific forces at play and to identify the response necessary to mitigate the damage and restore the property to its pre-loss condition. What are some common kinds of fires?
When a blaze destroys vegetation near a South Florida home and damages its interior even though no flames make it inside, it is considered a natural fire. Although nothing inside burned, smoke penetrates the home, and the encroaching odor and residue must be dealt with to restore the property. Alternately, a furnace malfunction features a threat from the property's interior. Here, a malfunctioning heating system results in smoke being distributed throughout the home. While ash does not tend to be an issue with this type of fire, specialized cleaning is necessary to deal with the unpleasant odor and residue left in the smoke's wake. With a protein fire, food being prepared burns. In the aftermath of this kitchen disaster, burnt food malodors, smoke residue on the surrounding surfaces and any damage caused by the flames must be addressed. Finally, complex fires burn a mix of natural and synthetic items. This results in a complicated mix of fire, soot and smoke damage.
BEYOND BURNING
While the scorching flames get the most attention, fire's ability to destroy is not limited to burning things. The smoke, ash, soot, and heat generated by a fire can also cause extensive harm to a home, and the damage process can continue long after the fire is put out. Walls, finishes and other surfaces can be stained and discolored. Corrosion and tarnishing can impact metal objects, and etching can mar any glass. There's also the matter of odor. The pungent, smoky smell of a fire is both unmistakable and tenacious, and it can impact areas far greater than the site of the fire. Sadly, water damage is another common problem in fire scenes. The water used to quench the flames does not vanish when the flames are out. If left unaddressed, it can damage the structure and set the stage for mold growth.
Fire scenes are dangerous places filled with biohazards and other dangers, so it is vital that they are approached with the appropriate care and respect. Navigating them safely while working to restore them effectively requires considerable knowledge and skill. That is why returning your home to a safe, welcoming environment is a job that is best entrusted to experienced restoration professionals.
DEALING WITH FIRE AND SMOKE DAMAGE
Dealing with the damage caused by fire and smoke can be tricky. A wrong move can be both dangerous and
destructive. At Express Emergency Services, we know what needs to be done and how to tackle each task. When you reach out to us for assistance with fire and smoke damage, we are there for the restoration process from beginning to end:
ASSESSMENT | We inspect the site, evaluate the situation and develop an effective strategy for restoration.
MITIGATION | If windows, walls or roofs have been compromised, we can provide board-up and tarp services to prevent further damage.
DRYING | We use professional-grade equipment to remove any water lingering after the firefighting efforts and oversee the drying process.
SMOKE REMOVAL | Residues left by soot and smoke are biohazards that can cause ongoing damage until they are properly removed. We use specialized equipment and procedures to ensure these substances are eliminated from all surfaces.
CLEANING & SANITIZING | Thanks to our extensive knowledge of time-tested and cutting-edge restoration techniques, our Boca Raton Restoration Company can clean and sanitize things that others might deem irretrievable. This permits you to reclaim more of your possessions and reduces your restoration costs.
DEODORIZING | The pungent smell of smoke is not easy to eradicate. We do not mask it. We utilize industrial air scrubbers, fogging equipment and specialized techniques to smoke damage from your home.
RESTORATION | Our goal is to return your residential property to its pre-loss condition so that your home can get back to normal.
At Express Emergency Services, we take pride in being faster to any disaster because we know that a rapid, effective response prevents further damage, keeps restoration costs lower and provides welcome reassurance during a difficult time. To learn more about our trusted fire damage restoration services or request our assistance, call us today.
Read More from Express Emergency Services
Remediating And Repairing Boynton Beach Water Damage
Where Do I Find Reliable Disaster Cleanup Services
Professional Fire Damage Repair Tips