Sprinkler flood forces residents out of luxury tower in Tampa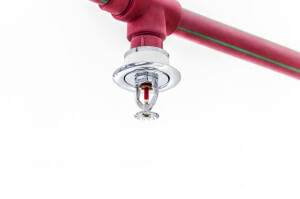 Tampa residents may expect threats of flooding during the hurricane season, but one luxury tower was hit with an off-season deluge by none other than a broken sprinkler system. On November 4th, a worker broke a sprinkler pipe when he had to grab it to keep from falling off of the scaffolding. As a result, the Stovall, a twenty-two story building at 3203 Bayshore Boulevard, was bombarded with thousands of gallons of water that gushed down stairways and rained down from the ceiling.
Firefighters rushed to respond to the automatic fire alarm in the building. According to Jason Penny, a spokesperson for Tampa Fire Rescue, by the time the firefighters arrived, the extent of the flooding had been so severe that water was even coming through the light fixtures. One Tampa Fire Rescue captain said there was so much water, it resembled the Pirates of the Caribbean ride at Disney World.
A security officer for the building had explained to the rescue crew that a worker doing drywall had damaged the pipe in an apartment unit on the eleventh floor of the building. The worker was not injured. Yet, by the time the firefighters disabled the sprinkler pump, the water already overflowed into 19 adjacent units, ankle deep and running down the stairs. As Penny puts it, You can't turn off gravity.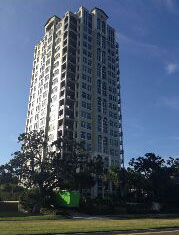 The electrical system received significant damage, and electricity remains shut off to the building. Even though the units are now habitable, the lack of power has left the residents of the thirty-three units seeking shelter in hotels, their second homes, or the homes of relatives. However, The building will be whole again before Christmas and hopefully within the next week, says the president of the condominium association, Gloria Giunta. Some units suffered more than others, particularly those with wood floors that warped from the water.
Thankfully, a disaster response service, stabilized the building shortly after with, blowers and dehumidifiers and everything you could possibly think of, Giunta said. In fact, a water damage company in tampa assisted in the clean up.
The damage caused  by the hurricane may cost an estimated several millions of dollars to repair. Many of the units are valued at the higher end of six figures. Giunta has not indicated that any legal action will be considered. The costs will be covered by homeowners' and contractors' insurances.
Some of Tampa's most prominent citizens reside in the Stovall. Bruce Samson, former president of the University of Tampa, and Don DeFosset, chairman of the Tampa Sports Authority both own units in the building that was completed in 2001.
Despite the high price tag, Giunta says that the best value of the building is its close-knit design, with only two units per floor. It's absolutely the best building with the best neighbors, she says, and it will be restored to its former glory in no time.
Florida Area Water Damage Restoration Members
SERVPRO of North Leon County
3841 Killearn Ct, Ste B
Tallahassee, FL 32309
P: (850) 536-6599