Ten Ways To Prevent A Plumbing Nightmare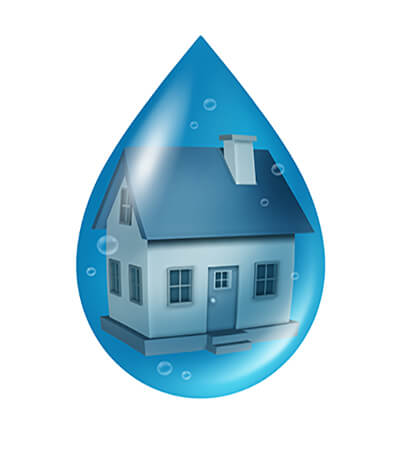 When a homeowner tries to install an appliance themselves the project can quickly turn towards a financial nightmare. Stick closely to the rules below to avoid problems that could water damage in your home. For more on this topic visit bryceclark.net.
Pipes
Putting a nail in the wall may seem simple, but it can quickly become disastrous if you manage to hit a gas or water pipe. Buy a stud finder that can identify pipes, or cut a small hole in the wall, which can be patched, to identify piping.
Codes
The International Plumbing Code, a book designed to detail guidelines for plumbing, is your best friend. The code exists for a reason, usually to make sure health and safety are guaranteed, so follow it. Plumbers may also want to refer to Code Check, which is a publication that updates plumbing codes annually.
Joints
Using a galvanic connection, which occurs when copper is linked to galvanized steel, is like flipping a coin. The steel may hold well for years, or it may begin to corrode and eventually burst. A dielectric union, which is a safe fitting that links copper and steel, is the best solution to this problem.
Threads
Using a connector with incompatible threads to a gas or water line is extremely dangerous. In most instances, tightness will not matter. When in doubt, purchase a universal connector, which will supply you with several options for an appropriate connector that will not leak.
Cutting
Buy a near-professional-grade tool for the best cutting results. A professional tubing cutter will provide a much cleaner and efficient cut over a cheaper version. Trust us, the right tool is leagues better than trying to save a few dollars. Debris or grease can interfere when attaching pipes, so clean it off after cutting.
Sealants
If you are not soldering or gluing a joint it must be sealed. Hardware stores will carry two variations of tapes, but sealants that can be brushed onto the joint are also available in specialty stores and online.
Tightness
After hand tightening and a single turn with a wrench on a pipe you do not need to tighten more. Over tightening can damage components. Rely on soldering, glue, and sealants more than the extreme torque of a wrench.
No Leaks
Do not assume a job is finished before you test your joints and pipes for leaks. Apart from being lazy, it will cause serious damage to your home if left untreated.
Waste
Do not put objects into your pipes that will take months to break down, or may never degrade. Blocks cause rust and other damage, which means your plumbing will need to be replaced, and the item removed with expensive machinery.
Advice
If you are not willing to pay a professional for the services, at least seek one out for advice if you get stuck. Plumbing is not something you want to tinker around with and hope for the best. You can cause serious damage to your home and family, so when it doubt seek advice. 
Topics
water damage jacksonville
mold damage jacksonville
water removal jacksonville