What is water damage restoration?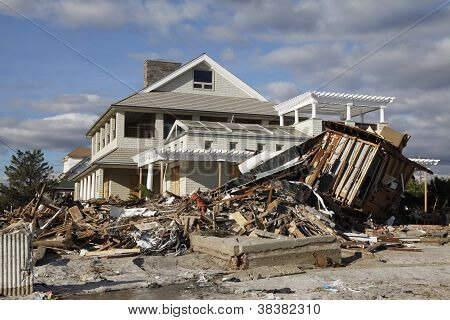 Water damage cannot be limited to homes located in flood prone areas. Water damage can happen anywhere like New Haven, CT. A heavy storm passing through can leave devastating property damage. A plumbing emergency could just as easily cause significant water damage for the property. If water damage does occur, it's important to understand of exactly what to expect during the process.
What is water damage restoration?
Water damage can occur for a number of reasons. A burst pipe, faulty window or door installation, leaky toilet or damaged water lines could all cause water damage in a home. Water damage restoration come in and handle the cleanup when a plumbing, storm or another accident involving water occurs within the property. The area is dried, sanitized and deodorized as a part of the process. The water cleanup team handles all of the repairs done to the structure as a result of the incident.
What are the categories of water damage?
It is difficult to determine the extent of the damage visually, so water damage specialists inspect the entire area with special infrared, water sensing technologies. The IICRC S-500 guide breaks down the different levels of water damage for the property. The Category 1 involves water from a clean source, such as water supply lines or the toilet. The second category typically contains some contaminants that could pose potential health risks if there is discomfort or any illness that may result from exposure. Scenarios typically involve grey water, washing machines, and water containing human waste. The final category Is the most dangerous as it includes unsanitary, black water. This category encompasses swamp water and standing water that could lead to microbial growth.
Understanding the costs of insurance reconstruction in New Haven, CT
Many consumers are naturally concerned about the costs of getting a quality cleanup. There is no set cost because the severity of the damage can vary between scenarios. Minor damage limited primarily to a small area with cleaner water may vary in severity to a larger area that has been contaminated by gray or black water that contains human feces, raw sewage or other harmful bacteria. The location of the damage as well can also be a factor when evaluating costs for cleanups. A small area of a roof can costs several hundred dollars to repair while a flooded basement can cost tens of thousands to clean, repair and restore. The type of materials can also be factored into the costs as well. If higher grade materials are selected for the necessary repairs, then one can expect to pay slightly more. Consumers can expect to pay approximately $11.08 to $11.69 per square foot for the area treated.
water damage reconstruction in New Haven comes with its share of risks. People who rely on these professional services for their emergency needs are protecting themselves from potentially dangerous to exposure to harmful bacteria and pathogens that could lead to severe illness. Leaving the cleanup to the pros is extremely important in getting the cleanup process completed correctly the first time.
Check out the following areas