What Should You Do When Water Damages Your Home?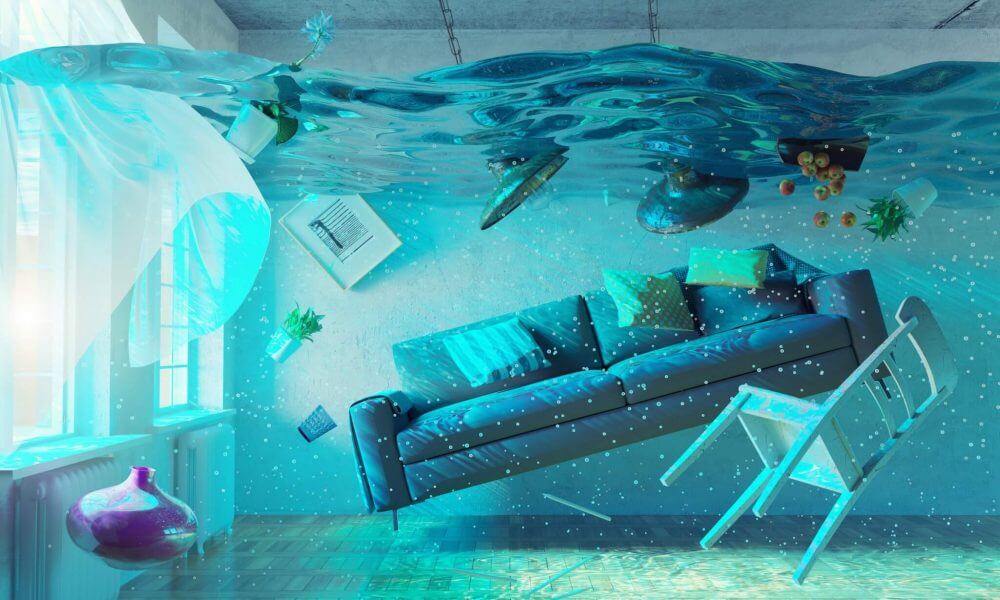 Your response to water damage can be a step along the road to recovery; it can also make a bad situation worse. At SERVPRO of Teaneck/Englewood,
we're experts in water damage restoration, so we know that it's vital that you act quickly and carefully. Whether you're dealing with water damage caused by a storm, flooding, a plumbing disaster, a sewage backup or firefighting efforts, there are certain steps that you should take to protect yourself and your residential property.
Get Help
Call for professional help as soon as possible. Water damage can be dangerous for those who are unfamiliar with it. Getting assistance from professionals can help you stay safe and increase the odds of minimizing the damage to your residence and your personal property.
Respect Electricity
Forgetting that water and electricity don't mix can be a fatal mistake. Don't go into any spaces with standing water if the electricity is still on. If you can safely do so, turn off the power to the areas impacted by the water.
Stop the Flow
Whenever possible, get the water stopped. If doing so requires the services of a plumber or other professional, be sure to save any parts for your insurance company's inspection.
Avoid Shocking Experiences
Household vacuum and shop vacuums are not intended for flood cleanup; using them to remove water in this situation could be hazardous. Don't use any electrical outlets, appliances or electronics in wet areas. If you can, move small appliances and electronics to a dry space.
Consider the Possibility of Contamination
Floodwater is often contaminated, especially if sewer water is in the mix. To protect your health and your property, don't attempt to clean up contaminated water yourself and be mindful of the risk of spreading contaminants. Keep fans, air conditioning and heating systems off and limit foot traffic on wet surfaces to avoid dispersing contaminants.
Protect Your Belongings
When you can safely enter the space, collect any valuables, items that are sensitive to moisture and breakables. Move these items, along with any photos or artwork, to a dry location. Minimize the water damage to your floors by removing items that might stain the carpet like newspapers, plants, fabrics and paper goods.
Encourage Drying
While getting everything thoroughly dried may seem like an impossible task, it's crucial if you want to avoid mold, mildew and the health hazards that accompany them. To encourage drying, you should:
Move whatever items you can to a dry place.
Open drawers, cabinets, closets and doors to allow air to circulate better.
Dry fabrics as soon possible. Hang items that can't go in the clothes dryer.
Put furniture that is too big to move on blocks.
Use a dry cloth to wipe down wet furniture and prop up cushions and pillows so that they'll dry evenly.
Spread books and papers out on a dry, flat surface.
Pull out wet area rugs. Don't attempt to lift wall-to-wall carpet by yourself; it may shrink.
At SERVPRO of Teaneck/Englewood, we know how to address water damage and help you restore both your house and the personal belongings inside it that help to make it a home. Our well-trained team can utilize advanced technologies and professional-grade equipment to extract the water and clean, dry and deodorize your home. If you'd like to learn more about our services and the water damage restoration process, call SERVPRO of Teaneck/Englewood for more information. (201) 266-0482
https://www.servproteaneckenglewood.com
Sources