When Disaster Hits Home, It Hits the Heart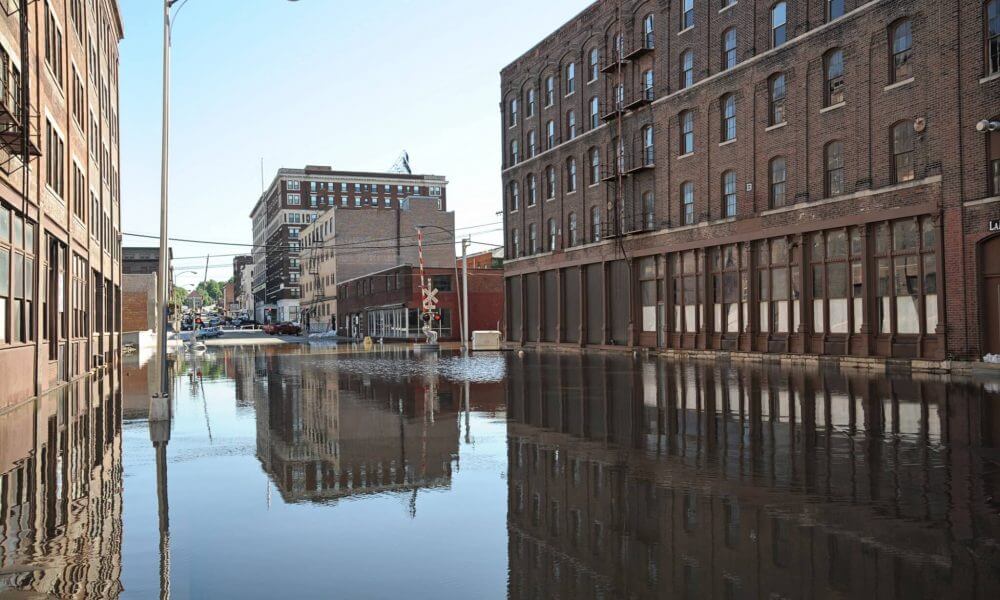 Surviving a natural disaster that strikes your home or business is only the beginning; recovering from the event inevitably brings new challenges. While property owners carry insurance to protect their investments and facilitate a recovery, failure to understand the finer points of these policies can set the stage for frustration and hardship. What exactly is the role of insurance in disaster recovery? It is a surprisingly difficult question; the answer varies widely depending on numerous factors. These factors include the insurance policies in place, the type of disaster, the geography of the area and its history of disaster.
THE RISING COST OF DISASTER
Disasters are emotionally devastating, and they often pack a bruising financial punch as well. They are also on the rise. Tornadoes and thunderstorms were the costliest types of disaster, racking up insured losses of more than $25 billion, according to the Insurance Information Institute.  Insurance companies also paid out another $5.5 billion for insured losses caused by hurricanes. Other forms of disaster like floods, earthquakes, fires, and landslides also contributed to the rising cost of a disaster.
With both the number of disasters and their costs increasing, insurance companies are taking steps to ensure that they have the dollars needed to pay for insured losses from water damage and so on by limiting the amount paid out for reconstruction, offering smaller reimbursements for common types of damage and requiring higher deductibles. Why do property owners accept these less generous policies? For many, the choice is driven by a desire or need for lower, more affordable insurance premiums.
THE FLOOD PROBLEM
While property owners should always be aware of what their insurance does and does not cover, there is one type of
disaster that demands special attention: flooding. The most common form of disaster, floods can be triggered by hurricanes, storms, landslides, earthquakes and other catastrophes, and the damage they cause is typically not covered by standard homeowner insurance policies. Unfortunately, many property owners do not realize that fact until it is too late. According to the National Association of Insurance Commissioners, a third of U.S. heads of household mistakenly believe that flood damage is covered by a standard homeowner policy; it is a costly misunderstanding that can leave property owners without the financial means to recover from a disaster.
The Federal Emergency Management Agency says that flood claims averaged over $2.9 billion a year. Unsurprisingly, residents living in high-risk areas made the majority of the claims; after all, statistics show that a home in these locations has a 1 in 4 chance of flooding during a 30-year period. However, individuals living in other places can still suffer damages. One-fifth of flood claims are made by people living in lower-risk areas.
UNDERSTANDING FLOOD INSURANCE
A mere 20 percent of the homes in the United States that are at risk for flooding is covered by flood insurance. Why do so few people have coverage for flooding? Part of the problem is that most private insurers will not offer flood insurance because they simply cannot make the economics work thanks to a concept known as adverse selection. What is the adverse selection? Simply put, it means that the people at greatest risk are most likely to buy insurance. Normally, insurers offer coverage to many customers, charging each a small fee. Not everyone will suffer damage, and the amount the insurers collect allows them to pay for the claims filed by those who do while still making a reasonable profit. However, in a perfect example of adverse selection, the people who tend to purchase flood insurance are also the ones who live near large bodies of water and have the greatest risk of suffering flood damage. Individuals who view flooding as unlikely are generally uninterested in buying flood insurance. As a result, the pool of people willing to pay for flood insurance is not large enough to generate sufficient funds to meet the demand created by people making flood claims.
If private insurers do not offer flood insurance, what can property owners concerned about flooding do? Policies are available that are backed by the federal government's National Flood Insurance Program. Here, participating communities agree to meet FEMA's guidelines for reducing flood risk. In return, they receive the promise of federal help if a flooding event occurs. Both property owners and renters who live in a participating area can buy flood insurance. Costs vary widely. The price tag for this type of policy is determined by the deductible selected, the amount of coverage purchased, the condition of the property and its location.
PROTECTING YOUR PROPERTY FROM FLOODING
How would you recover if your home or business was damaged by flooding? Insuring your home or business is one of the best ways to protect your property and increase the chances that you will have the assets you need to recover from a disastrous flood. Be sure that you understand your policy, and do not wait until a storm is imminent to buy flood insurance. In most cases, there is a 30-day period between when the policy is purchased and when it goes into effect.
If flooding or some other type of disaster does damage your residential or commercial property, a company like SERVPRO of Cumberland, Morgan & White Counties can help. SERVPRO's are capable of responding rapidly to catastrophes of all shapes and sizes. As trusted leaders in the restoration industry, we understand that delay can result in additional damage. That is why we are available 24 hours a day and 365 days a year. Our highly skilled technicians are trained in water damage restoration and structural drying, and they have the professional equipment needed to get the job done properly. If you need assistance recovering from a disaster like fire damage or water damage or would like to learn more about our services, contact SERVPRO of Cumberland, Morgan & White Counties  649 Sparta Highway Crossville, TN 38572 P: (931) 250-5333 today.
https://jamieshelley.com/