Why You Need a Professional to Clean Smoke Damage After a Fire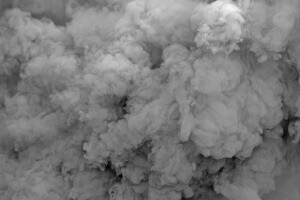 Fires can wreak havoc on a home or commercial property in a matter of seconds. While the first thing to do would be to contact the fire department to extinguish the fire, there are necessary steps that must follow. After the fire has been put out, it may be ideal to assume that you're safe to reenter the property and begin restoring it to new. However, what many individuals are unaware of are the threats that still linger for their property. Hiring a fire restoration company to clean the remains and residue is likely your best defense against fire damage and the most effective process for restoring your building. For more information on this topic visit www.jamieshelley.com.
Understanding the Aftermath of a Fire
To the untrained professional, once the fire has been removed from the home, the imminent danger has passed. However, there are remnants that a fire leaves behind that can really do damage to a property. Both ash and smoke are left behind and can begin to cause significant damage to a building including corrosion, etching, discoloration, and displeasing odors. Over time this can cause a great deal of structural damage and incur a high expense to repair. Hiring a certified fire restoration company immediately is your best defense to the above mentioned issues.
The Sooner You Call the Better the Results
It is ideal to contact a fire restoration company right away to restore any areas of your home that were affected by the fire. One of the bigger culprits of fire residue is ash. The ash will begin to discolor just about any surface it covers. Discoloring affects can begin between a few minutes to a few hours after the fire. Surfaces such as plastic, fiberglass and other finishes can begin to turn yellowish in color while metals will begin to tarnish without warning. After a few days these affects can be permanent causing you to have to refinish or replace certain items in your home.
What to Expect From a Fire Restoration Contractor
If you've hired a trained and certified professional, they should arrive at your property in a short period of time. They should immediately begin assessing the type of damage that was done to the property and the source of that damage. From there, they will begin a thorough cleaning process to remove smoke, ash, and other fire damage from the property. They should treat odors with specialized cleaning supplies and remove any items that are beyond repair.
Do it yourself techniques very rarely work to resolve issues of ash and smoke residue left behind after a fire. Inexperienced attempts at trying to complete such tasks could lead to further contamination and damage of your home and personal belongings. Ideally, the best course of action is to reach out to a reliable fire restoration service with the licenses and certifications to complete such services in your area. For more information visit www.disasterrecoveryteam.us.