Before Disaster Strikes: Preparing Your Business for Emergencies
If a natural disaster struck your business today, could it recover? For many business owners, the honest answer is no; some 30 percent of companies that are closed by a disaster never open their doors for business again. If you want to increase the odds that your business recovers after a catastrophe, you need to prepare for the unexpected.
Identify the Risks
What disasters are likely to strike your business? The answer to that depends partially on your location. Businesses in California probably do not need to worry much about a nor'easter, but they should know what to do in the event of an earthquake. For companies located in Maryland, the reverse is true. There are also some calamities that are universal. Fire and flooding can strike any business at any time. Consider the possibilities and identify what risks your business is likely to face. If you are unsure, contact your area's emergency management office for guidance.
Anticipate Trouble
Once you have pinpointed the potential calamities, it is time to develop a contingency plan. Assemble key personnel for an emergency preparedness team that can help you plan for and deal with the prblems that disasters tend to spawn, including communication troubles, power outages, data losses, financial hurdles and property damage. Do not forget to create a comprehensive continuity plan that outlines how your business functions while dealing with a disaster's aftermath.
Clarify Communication Matters
In today's connected world, we are used to constant communication, which makes the breaks in communication that a catastrophe can trigger extremely jarring. Prepare your business and your employees by communicating your expectations clearly before any breakdowns occur. Decide in advance how your business communicates with its employees, customers, insurance companies, property restoration companies and the media. Share this information with your staff. Hold regular meetings and drills so that everyone is clear on their responsibilities and has certain expectations.
Power Through
Power disruptions often accompany both natural and man-made disasters. How will your business manage? Consider investing in a generator or an uninterruptible power system that will at least give you time to shut down your network and computers safely. Whichever option you choose, be sure to safeguard your electronics with surge protectors.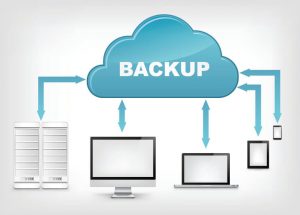 Understand Data Do's and Don'ts
The loss of essential data can cripple a business. Prevent this nightmare by making copies of critical files, documents and licensed software and keeping a copy in a secure off-site location. Make it standard policy to scan relevant paperwork to create a digital copy and backup all data regularly. Use cloud-based storage or an external drive that is kept off-site to store a copy of your data so that you do not lose everything if damage occurs to your property is damaged in a disaster.
Insure for a Recovery
It takes money to weather a calamity, and the right insurance coverage can prevent a disaster from turning into a financial catastrophe for your business. Review your commercial policies with your insurance agent regularly to ensure that you have sufficient coverage. Check what the policy covers, the deductibles and the amount offered by your coverage. Determine whether you need additional coverage for incidents like business interruptions, earthquake damage or flooding damage. Remember to verify that your insurance company's information regarding the firm's employees, its property, its equipment and any other assets are accurate.
Be Ready for Restoration
The damage done to your commercial property is a major problem. Business owners faced with the aftermath of a disaster have continually found that SERVPRO of N. Okaloosa, Walton, Holmes & Washington is the solution. A trusted leader in the restoration industry, we have the expertise, equipment, and manpower necessary to get the job done right, allowing you to get back to your business quickly. Available 24 hours a day, our technicians move fast to aid you in mitigating your losses and combating the damage done by severe weather, fire or water. Our commercial restoration services include structural drying, property restoration, document drying, cleanup, deodorizing, mold remediation and more.
Plan for Continuity
How will your business continue to function while recovering from a disaster? Ensure that you have the information that you need to respond effectively to this challenge by making a list that includes:
The contact information for your employees, suppliers, insurance company, bank, a property restoration firm like 

SERVPRO of N. Okaloosa, Walton, Holmes & Washington

and other parties vital for your recovery.
The location of critical documentation, files, and insurance information, and instructions for accessing them.
The place that served as a base of operations if your primary location is damaged.
Information on determining when it is safe to return to the damaged property.
The procedure to use to document damage properly.
The rules for when and how to salvage inventory, equipment or other items.
When disaster strikes, recovering can seem like a monumental task, but you do not have to face it alone. Count on SERVPRO of N. Okaloosa, Walton, Holmes & Washington for the assistance you need to get your business up and running again. Contact us today to learn more. (850) 267-0746
Related Articles