Just in Case: Emergency Preparedness Planning for Business Owners and Property Managers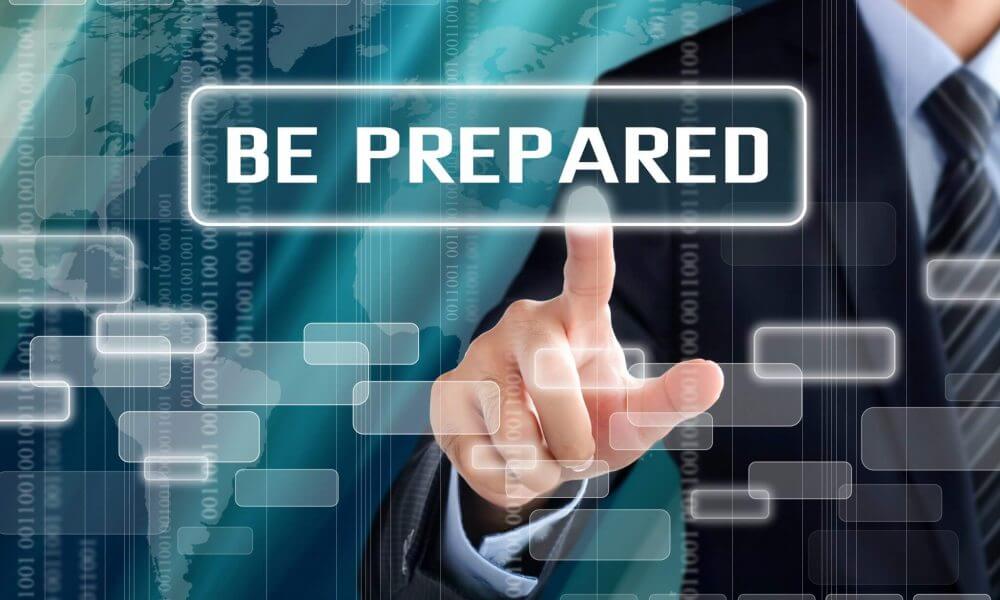 By: Steven Swecker
Safety first is a motto that everyone has heard, but life today is so hectic that making a plan to stay safe during an emergency often slips to the bottom of the priority list. It shouldn't. Having an emergency preparedness plan in place for your business or property is invaluable. It can mitigate property damage and help your employees or tenants remain safe in a bad situation. The Red Cross, your insurance company, and local fire and police departments can all provide advice on assembling an effective emergency preparedness plan, but here are a few tips to get you started.
Prepare Your Property
Knowledge truly is power. Whether the emergency is a natural disaster or a man-made catastrophe, much of preparing your property involves making sure that people have the information they need to stay safe. This includes making sure that you or your representative knows what to do in the event of an emergency and that you have signage in place to direct others to safety. To prepare your property for an emergency:
Use clear signage to mark all exits, emergency exits and fire-safe stairwells.
Map out evacuation routes and post diagrams displaying these routes in strategic locations. Heavily trafficked areas like elevators, stairwells, lobbies and public restrooms are good choices.
Identify safe locations in the building where tenants and employees can gather in the event of an emergency where it is necessary to shelter in place. Be sure to place diagrams outlining the best routes to reach these safe spots in strategic locations.
Know how to shut off utilities like electricity, water and gas.
Place fire extinguishers in visible locations throughout your property. Be certain that you post clear, concise instructions for how to use them nearby.
Learn what needs to be done in the event of a power outage. How should you handle features like garage doors and elevators?
Make a plan for how 911 will be notified in the event of an emergency. This task can be assigned to one or more individuals or involve automated systems like fire alarms. The important thing is to make sure that the call is made as quickly as possible.
Prepare Your People
In an emergency, seconds count.
Identifying what needs to be done ahead
of time allows people to react more rapidly when disaster does strike. They can act quickly and effectively because they don't have to waste precious time figuring out their next move. Information regarding what to do in an emergency should be provided to all employees or tenants at the beginning of their tenure; updates should be sent out as necessary. Some business owners and property managers prefer to distribute emergency information annually to ensure that everyone has a current cop. To prepare your people for an emergency:
Provide your tenants or employees with a list of emergency phone numbers. Include a contact number for poison control and non-emergency numbers for the police department and the fire department. Be sure to list phone numbers that allow people to contact the property manager or business owner during the day and after normal business hours.
Identify employees or tenants who may find it difficult to evacuate quickly. This group might include seniors, people with physical disabilities and families with young children.
Remind everyone to use the stairs instead of the elevators if a fire occurs. Make sure they know to close doors behind themselves as they exit to slow
the spread of the smoke and flames.
Designate a person to be sure all employees or tenants are accounted for if an evacuation of your property is necessary.
After the Disaster
When the emergency is over, what is your next step? How will you deal with the aftermath? In order to get back to business, you will want to move quickly to mitigate your damages and repair your property. When you need help getting your commercial property back to normal, count on the restoration professionals at SERVPRO of Kingsport / Bristol. Experts in fire damage, storm damage, water damage, mold remediation and commercial cleaning, we have the expertise and resources to assist you in restoring a wide range of facilities, including:
Small Office Buildings
Large Office/High-Rise Office Buildings
Apartment Buildings
Restaurants
Hotel/Motels
Small Retail Stores
Large Retail/Big-Box Stores
High-Rise Residential
Manufacturing & Industrial
Government/Military
At SERVPRO of Kingsport / Bristol, we always respond quickly. We are available 24 hours a day, so you can be confident that we will be on hand whenever you need our services. Our highly trained team is fully prepared to tackle the damage left behind by both man-made and natural disasters. Call SERVPRO of Kingsport / Bristol today to learn more about our commercial restoration services or request assistance. (423) 245-5552
https://www.servprokingsportbristol.com
Local Area Information